GDC Experimental Gameplay session draws star devs
Keita Takahashi, Jason Rohrer, Brenda Romero and more signed on to show off unusual new prototypes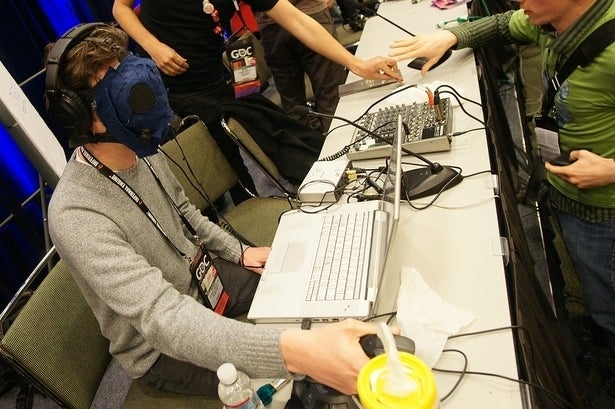 Anyone looking for an early peak at the innovative hits of tomorrow might want to check out the Game Developers Conference Experimental Gameplay Workshop. GDC organizers today detailed an impressive panel of presenting developers who will be using the session to show off their latest prototypes.
Among the developers showcasing their latest experiments will be Keita Takahashi (Katamari Damacy), Brenda Romero (Wizardry), Jason Rohrer (Passage), Emily Short (Galatea), Henry Smith (SpaceTeam), and Eric Zimmerman (Diner Dash). This year's event will be hosted by ex-Naughty Dog developer Richard Lemarchand (who left the Uncharted studio last year to teach at USC and work on experimental titles of his own), Robin Hunicke (formerly of ThatGameCompany, now with Funomena), and Daniel Benmergui (creator of Storyteller).
The Experimental Gameplay Workshop has served as the coming out party for plenty of future hits in its history, including Portal, Katamari Damacy, World of Goo, Braid, and The Unfinished Swan. The session takes place Friday, March 29, at 2:30 p.m.