Gates would support Microsoft spinning off Xbox biz
Company founder would "absolutely" back CEO Satya Nadella if he decided to separate gaming business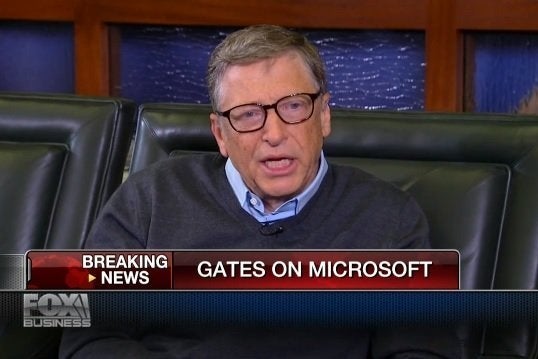 If freshly minted Microsoft CEO Satya Nadella decides to get the company out of the video game business, he has Bill Gates' support in doing so. Speaking on Fox Business Network today, Gates initially danced around a question about potentially spinning off the Xbox business from the rest of the company.
"We're taking PC gaming, Windows gaming, and Xbox gaming, and bringing those a lot closer together," Gates said. "The power of the PC graphics chips means you can do great games there. I'm sure Satya and the team will look at that. And it's up to them. But we're going to have an overall gaming strategy, so it's not as obvious as you might think."
However, when asked if he would support Nadella if the decision were made to spin off Xbox, Gates didn't hesitate.
"Absolutely," Gates said.
At the very least, Gates was more open to the idea of excising Xbox from the company proper than its search engine Bing.
"Certainly the Bing technology has been the key to us learning how to do large-scale data centers," Gates said. "And Bing lets us see what's going on on the Internet so that as people are interested in various topics, we know what's new. We know when they're typing text, what it might mean. So I see that as a pretty fundamental technology for the company, even for its Office business, which is a very, very core business... We're thinking about, 'Are there pieces that are separable?' But our basic research, including the stuff that goes into Bing, I can't see that making sense to break it off."