Garry's Mod has made $22m
"The tax man gets a bunch of that" says creator Garry Newman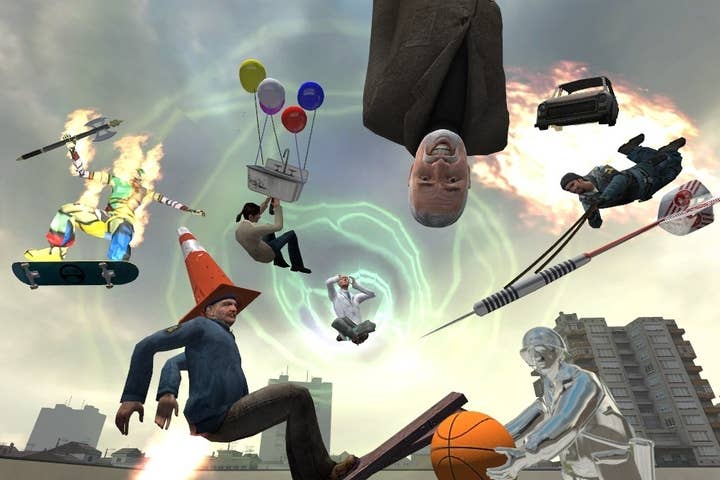 Sandbox title and spawn point of a thousand YouTube videos Garry's Mod has managed to rack up an impressive $22 million in sales in just seven years, according to its creator.
"Over 7 years GMod has made about 22 million dollars," revealed Garry Newman on his personal blog.
"We get less than half of that though. Then the tax man gets a bunch of that. Then when we take money out of the company the tax man gets a bunch of that too."
Garry's Mod was originally released in 2004, and created with a modified Source engine. It appeared on Steam in 2006 and the most recent version, Garry's Mod 13, was released on October 24 last year. In December it passed the 2,000,000 sales milestone. It currently retails at £5.99.
In the post Newman also revealed what was next for the the popular sandbox title.
"Hopefully we're gonna get the Linux version out. Then hopefully we'll move to SteamPipe, and I'll get the NextBot stuff hooked up.. then I want to do another Gamemode Contest."
"But I want to knock out a bunch of gamemode creating tutorials first to help people get their foot in the door."