Gamr Africa is posed to increase Africa's esports presence
CEO Eniola Edun explains how GamrX event represents the company's efforts to spotlight the continent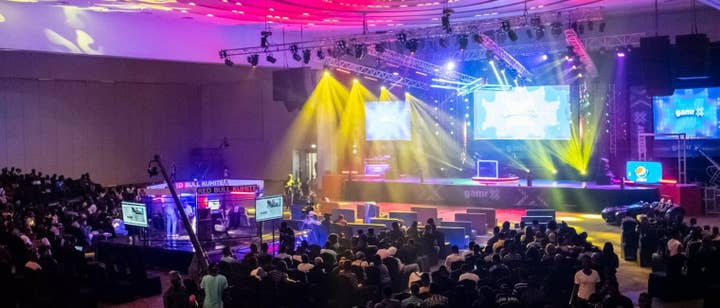 Esports is an increasingly ubiquitous business with tournaments taking place across multiple games and operations globally to run them. Despite being global, its presence isn't as established in the continent of Africa.
Eniola Edun, CEO of Gamr Africa, explains to GamesIndustry.biz how Gamr Africa is working to change that.
Gamr Africa is an esports platform for Africa that manages, tracks, organizes tournaments and provides an infrastructure for people to go pro.
It was founded last year and has already held over 130 tournaments across multiple countries. As of January, it has a community of more than 65,000 gamers.
Additionally, the business runs the GamrX pro gaming event, a Pan-African tournament which features competition from players from ten countries.
Taking place in Lagos, Nigeria, during April, it wasn't just an esports competition but an event that had over 4,800 attendees.
Gamr Africa CEO Eniola Edun tells GamesIndustry.biz that this type of esports event has never been done on the continent before. This was both a first for the company itself and a large undertaking.
Logistically speaking, a lot of work went into this operation, from finding the right selection of the titles to be featured in the tournament to running multiple qualifiers in different countries and markets, collaborating with local organizations, and broadcasting the end result to 62 countries.
The aforementioned was just the gaming side of things; the program was also a multimedia event. It included different entertainment to not only give attendees a variety of things to check out but to reflect their various interests as well.
"We knew it was important to sort of fuse this with elements of pop culture. So we had some household names in the African music and entertainment industry," Edun explains.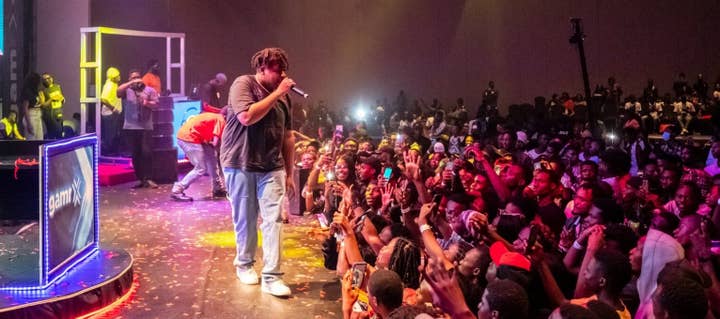 The program saw famous African artists like BNXN and Blaqbonez performing for the audiences present as well as those watching via the live stream.
Edun expounds further that Gamr Africa also had to work with brands and publishers as well, not only providing value to them but establishing the organization as an esports partner to work with in the future.
"So it's a lot of hard work but what we have successfully done is to stick to a partnership that ends up with some sort of trust [in us]."
Brands such as Pepsi and Red Bull were some of the sponsors she names that helped with the esports event.
Edun highlights that Gamr Africa has made a point to work with multiple companies and sponsors to further establish itself.
Edun explains that it was seven months of planning for it to all come together.
As she speaks about the different levels it took for Gamr Africa to be executed, Edun explains that it was a collaboration of many professionals.
The CEO says, "As a business we will go to people for their specific skills such as management, design, and video editing...we've got editors, streamers, Discord moderations and so on."
Edun emphasizes that there are numerous opportunities for someone to use their skills in the esports scene, even if it doesn't involve competition in games.
"If you're not a professional esports athlete, you can still commercialize your skills," she says. "If you're not participating in tournaments, you can still be a streamer, right? You can be a shoutcaster (professional commentator) and etc."
Edun adds that she would like people to be more informed about career opportunities that exist with working in esports as a multifaceted business.
She also uses herself as an example. As a CEO, she explains that her job isn't static and she's always moving. One responsibility is making sure that there's a sense of community throughout the organization.
Another part of her job is ensuring that Gamr Africa continues to be well supported and has partnerships. This involves having a lot of ongoing conversations with brands and sponsors, she explains.
Aside from looking at gaming communities, she's scouting for business partnerships, assessing the business' growth, and of course profitability.
The business is still looking ahead and what to do next. On top of hosting more tournaments and events, Edun notes that it Gamr Africa is eyeing a dedicated 24-hour streaming schedule for competitive games.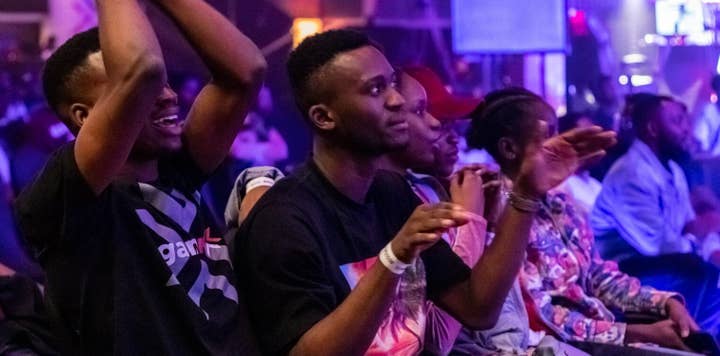 He shared in an interview that the support the outfit saw during its planning stages and during the event showed how much of a need there is for an esports event such as this.
Ultimately, Edun emphasizes that her role means that she needs to account for everything that will help the organization, platform, and events run smoother – literally everything.
"I'm working daily to ensure that value is maintained by making sure that the platform is optimal," the CEO explains.
"I promise you, that is not even a joke, I have to listen to almost every suggestion from the community [down] to parking for the venue, and more."
Gamr Africa is looking to bring GamrX back, expanding it to more countries and more players.