GameStop shutters Spawn Labs cloud streaming outfit
Retailer unconvinced consumers are ready, ditches 2011 acquisition as it posts full-year profit of $354 million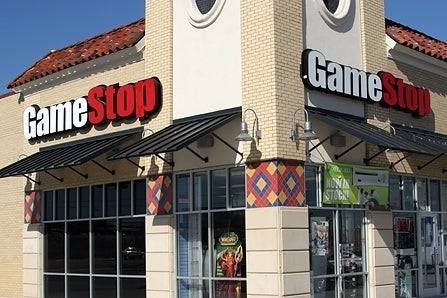 In April of 2011, GameStop acquired streaming tech firm Spawn Labs because cloud gaming was the future. Today, the retailer announced it had closed Spawn Labs because cloud gaming is still the future.
Speaking with GameSpot today, the retailer's vice president of investor relations Matt Hodges said cloud gaming isn't a good fit for today's consumers.
"While cloud-based delivery of video games is innovative and potentially revolutionary, the gaming consumer has not yet demonstrated that it is ready to adopt this type of service to the level that a sustainable business can be created around it," Hodges said.
For the time being, GameStop's cloud gaming business will be focused on selling subscription cards for programs like PlayStation Now through its retail locations.
Beyond the closure, the specialty retailer also reported its fourth quarter and full-year financial results this morning. The launch of the Xbox One and PlayStation 4 reinvigorated the console market, helping to drive sales and profits growth.
For the year ended February 1, total revenues were up nearly 2 percent to $9.04 billion. At the same time, the company returned to the black, turning the previous year's $269.7 million net loss into a $354.2 million net profit. The company also underlined the growth of its digital and mobile business, which brought in more than $1 billion for the year.
The fourth quarter saw sales rise more than 3 percent to $3.68 billion, with net income slipping nearly 16 percent to $220.5 million. Those figures include goodwill and asset impairment charges of $28.7 million, "primarily due to the closure of Spawn Labs and store asset impairments."
GameStop also released its first outlook for the current fiscal year and its first quarter. For the full year, the retailer is expecting total sales to be up 8 to 14 percent, with a net income between $398 million and $433 million. For the current quarter, it has projected year-over-year sales growth between 7 and 10 percent, with profits between $64 million and $70 million.