GameStop sees sluggish hardware, software sales
Growing collectibles and non-gaming tech numbers almost offset declines in specialty retailer's core business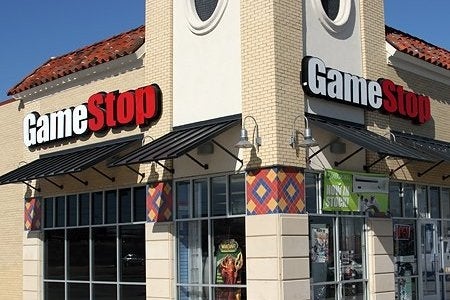 GameStop today reported its earnings for the three months ended October 31, and the numbers paint a mixed picture of the company's performance. Revenue for the third quarter dropped almost 4 percent to $2.02 billion, while net income fell less than 1 percent to $55.9 million.
The results were on the low end of GameStop's guidance, and the company attributed that largely to declines in sales of both new hardware and new software. New hardware revenues dropped 20 percent to $358.1 million, while new software was down a little more than 9 percent to $674.5 million. On the software side, the retailer attributed the dip to a tough year-over-year comparison. The same quarter in 2014 saw the launches of Super Smash Bros. for 3DS and Destiny. Pre-owned gaming goods fared a little better, with revenues roughly flat at $502.2 million.
Another factor cited as bringing down the company's results was a spate of delays in new store openings for the company's Technology Brands division, which includes the Apple-focused SimplyMac and cellphone stores Cricket Wireless and Spring Mobile. Despite those delays, GameStop still opened or acquired 105 new Technology Brands store locations, helping push the company's mobile and consumer electronics revenues up 31 percent to $165.2 million. Sales of collectibles were also up almost 400 percent, thanks in large part to the recent acquisition of ThinkGeek.
While the quarter's numbers may not have impressed, GameStop reiterated its full-year outlook of earnings per share of $3.66 to $3.86, with comparable store sales up between 2 percent and 6 percent.