GameStop sees sales dip for new games, hardware, digital
Specialty retailer still posts quarterly gains thanks to expansion and acquisition in non-gaming segments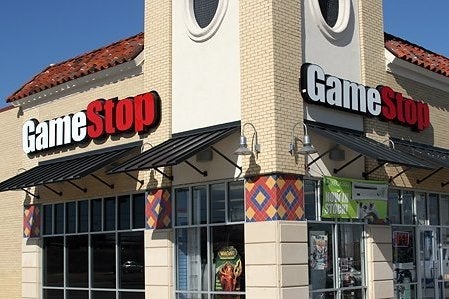 GameStop today released its sales figures for the quarter ended August 1, and the numbers backed the speciality retailer's story that it is effectively diversifying beyond the world of games. While the retailer saw declines in sales of new games, new hardware, and digital sales, it still posted top- and bottom-line growth year-over-year, thanks to strong growth in non-gaming categories.
New hardware sales for the quarter were down 2.2 percent to $324.9 million, while new software fell 6 percent to $467.2 million. Digital sales were also down more than 20 percent to $41.6 million. (On a non-GAAP basis, GameStop credited The Witcher 3 and Batman: Arkham Knight DLC with driving an 11 percent digital jump to $199.1 million.) A modest half-percentage gain in pre-owned sales (which totaled $560.8 million) was not enough to offset those slides, but strong growth from mobile, consumer electronics, and collectibles wiped out the declines and then some.
GameStop's mobile and consumer electronics category saw quarterly sales jump 26.9 percent year-over-year to $142.2 million, assisted by the opening or acquisition of 182 new stores in its Technology Brands division (which includes the Simply Mac, Spring Mobile and Cricket Wireless chains). Collectibles were also a big driver for GameStop, as the quarter saw it complete the acquisition of Geeknet, parent company of online retailer ThinkGeek (which sells everything from "unicorn meat" to Breaking Bad-licensed Mr. Potato Heads). Collectible sales are recorded as part of GameStop's "Other" business segment, which saw sales grow almost 38 percent to $99.4 million.
Company-wide, revenues were up 1.8 percent to $1.76 billion for the quarter, with net profits up almost 3 percent to $25.3 million. GameStop also reported non-GAAP net profits of $33.1 million, omitting the impact of $7.8 million in non-recurring charges associated with the acquisition of Geeknet and the expansion in its Technology Brands business.
"During the second half of the year, we anticipate momentum in our core gaming business with the launch of several AAA titles, complementing growth in our pre-owned segment being fueled by a continuing shift to next-gen products," GameStop CEO Paul Raines said. "We also expect Technology Brands and collectibles products to contribute meaningful profits for the balance of the year."
[UPDATE]: In a post-earnings conference call, GameStop CFO Robert Alan Lloyd explained that the declines in new hardware and games were attributable to foreign exchange rates. Excluding the impact of currency fluctuations, Lloyd said hardware sales increased 3.7 percent, with software sales up 0.7 percent. US hardware performed particularly well, he said, as the company sold 42 percent more next-gen consoles than in the same quarter of 2014.