GameStop sales down 10%, profits halved
Retailer says year playing out "as expected," console transition blamed for slumping hardware, pre-owned revenues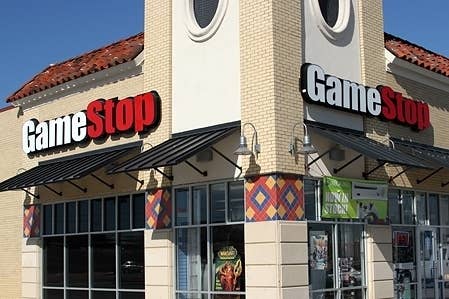 GameStop today reported financial results for the second quarter of its fiscal year, and the results were no better than it managed in the first quarter.
For the three months ended August 3, GameStop posted sales of $1.38 billion, down nearly 11 percent year-over-year. The bottom line also took a hit, as GameStop reported net income of $10.5 million, half the $21 million it managed to earn in the same period last year.
"Through two quarters, the year has played out as expected," CEO Paul Raines said in a statement. "During this console transition period, our financial results have been supported by the continued growth of our emerging businesses."
Those emerging businesses managed to post gains in the quarter, as the company's mobile sales were up 121 percent to $55.1 million, while its digital offerings were up nearly 18 percent to $158 million. However, the company's traditional business divisions were down across the board. New software sales were down more than 9 percent to $429.8 million, while its second-hand business declined 6 percent to $528.7 million. As in the previous quarter, new hardware took the biggest hit, down more than 19 percent to $147.8 million "as consumers continue to wait for the launch of the new consoles later this year."
Despite the numbers, GameStop expects its slump to be reversed in the current quarter (which will see the launch of the highly anticipated Grand Theft Auto V, among others), with comparable store sales up 11-15 percent. The company cited healthy numbers for new console preorders and "higher-than-expected launch quantity allocation" in increasing its full-year earnings per share forecast from a $2.90 to $3.15 range up to $3 to $3.20.