GameStop President: "Reservations are up on every major title"
Tony Bartel talks about GameStop's new DLC sales method, holiday prospects, the Wii U launch and more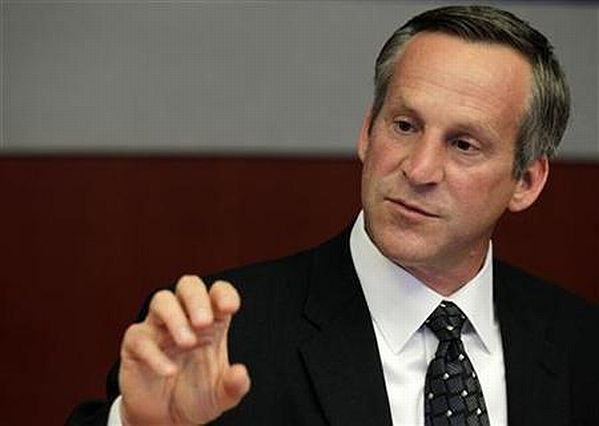 GamesIndustry International caught up with GameStop President Tony Bartel to discuss the retailer's new way to get DLC for the Xbox 360, the state of the industry at retail and how the holiday season is shaping up.
GameStop has been finding success with selling downloadable content (DLC) in stores, contrary to some expectations. Now, GameStop is rolling out a more effective way for customers to buy DLC. "We pioneered the retail of DLC," said Tony Bartel, President of GameStop. "We saw there were a couple of friction points in the process. One was the need to put a 25-digit code flawlessly with a game controller into a dashboard; the second was to sit and wait for your download after that occurred. We worked with Microsoft and came up with a new way of doing this." Certainly the process of entering long codes with a controller is annoying, and if you've experienced it you will think twice before undergoing it again. GameStop quite rightly felt that this might be reducing sales of DLC in their stores.
GameStop's revised process removes most of the pain for customers. "Customers who purchase Microsoft DLC from GameStop will immediately get an email, generally within one minute, that has two links on it," explained Bartel. "Hit one link and put in your Microsoft password and hit Redeem, then hit the second link and hit Buy, and if your Xbox 360 is on it will immediately start downloading your content."
"For all of the major titles releasing in Q3 and Q4, reservations are up on every single one of them."

Tony Bartel
Bartel noted that if you have left your 360 on when you leave the house to go to GameStop and purchase DLC, the content could be waiting for you when you get home. "We think this takes it up to another level, where you can literally start the downloads before you leave the store," said Bartel. He sees customers using their smartphones to receive the email, hit the links and begin the DLC downloads, all in the store. "I was the very first person to try the new system and it only took about 45 seconds to get the download," noted Bartel.
This new process is only for the Xbox 360, currently. The logical question is whether GameStop will be extending a similar program to other platforms like the PS3 at some point. "Absolutely," said Bartel. "We started selling downloads at retail with Microsoft, so they were a logical first partner to start this new program. I definitely see this moving to other platforms in the near future."
Bartel expects strong DLC sales for the holiday season, and sees GameStop's new DLC sales system as an important feature. "We definitely feel this will help," Bartel said. "What we have seen is a significant increase in the growth rate of DLC, as GameStop has entered into selling DLC at retail. In fact, the DLC that we sold at GameStop last year drove a significant portion of the growth in DLC overall last year." GameStop was quick to tell publishers about the success of DLC sales in stores. "When Elite came out last year, we had a very high attach rate to Elite. That was the first time a publisher had chosen to launch DLC at the time of a game launch. As we shared that success with a lot of our publishing partners, most of their major titles now come with DLC at the time of launch."
GameStop is looking to significantly boost DLC sales; with the overall market declining DLC becomes increasingly important. "That's where we think there is significant growth, both in the number of titles that will have DLC available at launch and in the awareness of DLC is so high," said Bartel. "In our Q1 earnings release we indicated we have attach rates of 40 percent for some DLC." That can add a serious boost to the revenue from a software title, both for the publisher and for GameStop. "We can now offer DLC on a much more extended time frame; now we can take pre-orders of the DLC at the same time as we are taking pre-orders for the game," noted Bartel.
While GameStop has had a decline in sales this year along with the rest of the retail trade, they are looking forward to the holiday season. "We have a very robust reservation program," said Bartel. "For all of the major titles releasing in Q3 and Q4, reservations are up on every single one of them, and on many of the major titles we're actually seeing double-digit increases in reservations, which bodes well for the growth of those titles." It's worth noting that there's still an overall decline in the number of titles being released, which has to be factored into that forecast.
"I think you're going to continue to see declines in the hardware category."

Tony Bartel
Of course, the retail game business isn't all about software; how does the hardware picture look for the holidays? "Barring price reductions which we are not aware of, I think you're going to continue to see declines in the hardware category," stated Bartel.
It's not all gloomy, though. "We're very excited about the Wii U launch," said Bartel. What about Microsoft and Sony's new consoles? "It would not hurt our feelings at all if the Wii U caused them to accelerate their development process on the next generation of consoles," said Bartel. But he's more concerned about the immediate future, which is the Wii U. "We're looking forward to that release, we're looking forward to taking pre-orders. What we're really excited about is it's really the first part of the next console launch," said Bartel. With good reason, since historically new console releases have boosted sales significantly for GameStop.
The holiday season is not all about consoles and games for GameStop these days. The company has pushed strongly into the tablet market as well. Will the Nexus 7 and other new tablets that are good gaming devices have strong sales this holiday season, perhaps competing for consumer spending on consoles? "We love the tablet market, and we're one of the top retailers of the Google tablet. It's difficult to keep in stock because there's really high demand for it," said Bartel. "We do see it as a great gaming device. I don't think it replaces the console; I still think the 7.1, 1080p experience, whether you do it on a console or a PC, is still the gold standard of the experience. But I think the tablet is a phenomenal device for gaming on the go."
The games for tablets, in Bartel's view, are just getting started. "What we're seeing is there's more immersive gaming coming to tablets, and we see a really strong attach rate of our Bluetooth controller that works well with all of the Android tablets that we sell," said Bartel. "I'm not sure it's direct competition for a console, but it's a mobile gaming device with a lot of potential."