GameStop makes publishing debut with Insomniac's Song of the Deep
GameStop's Mark Stanley and Insomniac's Ted Price and Brian Hastings on why the retailer is publishing the studio's Metroidvania-style game
The world of video games is changing - everyday, more and more of the business appears to shift to the digital ecosystem (last year digital gaming generated $61 billion in revenues). That puts games retailers like GameStop in a somewhat difficult position, but it doesn't have to spell the end for the company. One area GameStop can expand into is publishing, and the retailer is doing just that with Insomniac's new underwater side-scroller exploration game called Song of the Deep.
Song of the Deep is a passion project from Insomniac's chief creative officer, Brian Hastings, who's leading a small team of 15 people to craft a Metroidvania-style game that features a young girl on her quest to find her missing father. The game's protagonist Merryn pilots a rickety submarine which she can continually upgrade to gain new abilities and access new areas of the sea. For Hastings, the game was a somewhat personal project as he said he was very much inspired by his own daughter during development.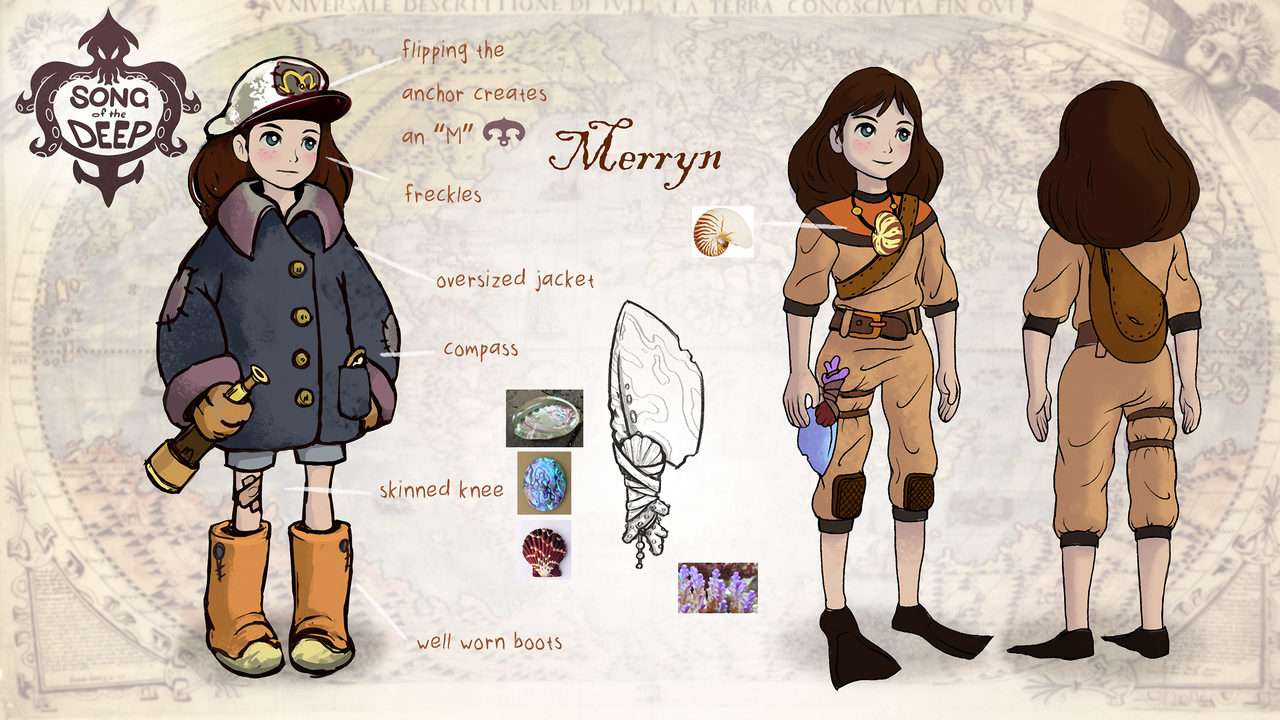 Insomniac boss Ted Price noted that Metroidvania was the perfect genre to fulfill Hastings' vision. "That has become a somewhat broad category; to us it implies a lot of layers of depth in a sometimes deceptively simple package because it's 2D. And as a player it's fun to peel those layers apart - when I play them that sense of discovery and sense of exploration exists and there's a lot of room to make that approach your own," he said.
On the GameStop side, it appears that the company, to use a bad pun, is testing the waters with publishing. GameStop isn't committed to becoming a full-fledged publisher just yet. Mark Stanley, GameStop's senior vice president of marketing and sales, explained, "Part of my role at GameStop is to really look at new opportunities... and as Ted and I kept talking we said 'what if we can leverage this great platform that GameStop can bring and this reach and bring this passion project to fruition with a lot of support?' I think this is a first opportunity to do this and right now we're fully focused on Song of the Deep and looking at how this works and what the results are and then we'll sit back and see what we did right and did wrong and look at potential future opportunities."
"I think GameStop is taking a very different approach, they're not a traditional publisher and as a result we have greater control"

Ted Price
GameStop will have the physical exclusive in its stores when the game is ready in the second quarter, and Song of the Deep will also be available digitally on Xbox Live, PlayStation Network and Steam for $14.99. GameStop intends to put its full weight behind the product in ways that traditional publishers might not be able to.
"That's the beauty of it, having the inside scoop on all the GameStop ecosystem from store signage to digital channels and our most valuable asset, which is our 45,000 store associates, most of which are totally passionate gamers. What happens if we point all these things toward one game that we are 1000 percent behind? Traditionally what we do with games from various publishers is we piggyback on their marketing and the plans that they have, and we try to leverage our GameStop platform to augment that, but in this case we're going to really blend the entire structure for marketing around this game from soup to nuts," Stanley continued. "We're putting everything together, plans for retail launch in GameStop stores around the world, how we can support the title, what's going to be the framework for store associates, all the way to details on where we'd place posters and the game."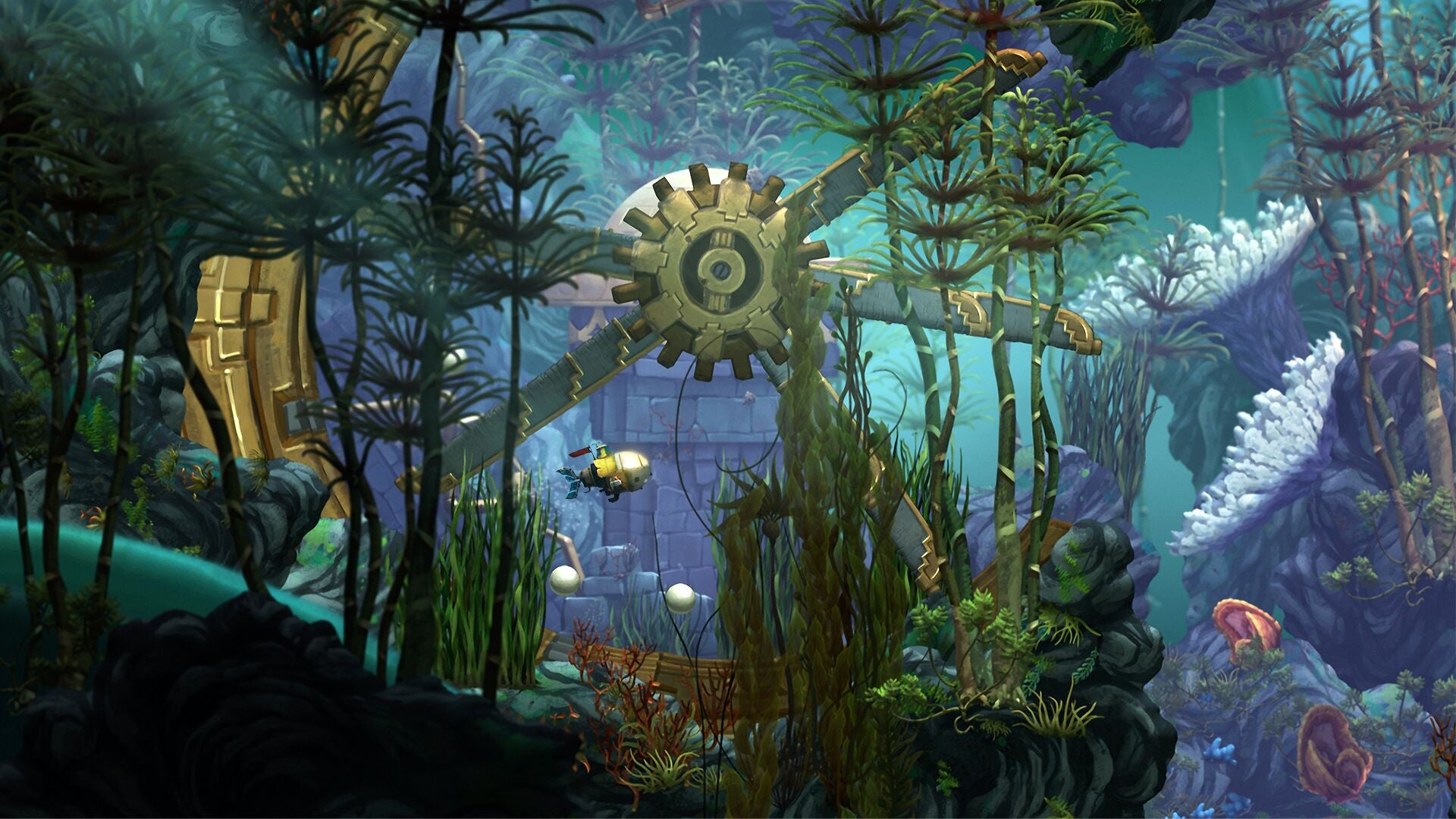 Stanley, who used to work for PlayStation Latin America, also stressed an important problem that some developers have encountered with traditional publishers: loss of creative freedom. "From my experience in the past, having worked with many developers... I got very close with them and really learned what some of the pain points were working with the traditional model. Most developers are really creative at heart and what motivates them is being able to get this beautiful piece of art and having as many people out there enjoy that," he said.
Price added, "I think GameStop is taking a very different approach, they're not a traditional publisher and as a result we have greater control. We're directing the story and how the game unfolds. They've been incredibly supportive and enthusiastic about the content but will be the first ones to tell you that they're not game developers and they're not asking us to change the game. This is Insomniac's vision and they've been supportive of it all along. It helps that relationship work well because as a developer who's been around for 21 years we have a pretty strong vision for what we want to do in our games and it's really great when you have a partner who gets behind you and says 'that's awesome let's do it!'"
"We're able to pick up pieces that have traditionally been pain points or distractions to a developer -- how are we going to do this media placement, etc. -- and to take that off their plate"

Mark Stanley
Without getting into the nuts and bolts of game development, Stanley said that GameStop can simply pursue maximizing awareness for Song of the Deep. "We're able to pick up pieces that have traditionally been pain points or distractions to a developer -- how are we going to do this media placement, etc. -- and take that off their plate. We take off that massive burden of having to do other things outside of game development," he said.
Lately we've seen big publishers branching out with smaller downloadable games, and while Song of the Deep is a unique project for Insomniac, Price refuted the idea that it's a new direction for the studio to take on smaller projects. "A lot of folks here love working with small teams because we can move quickly; all team members really do participate in many aspects of these games. It's not something really new for us, we started out as a small team and worked together to build our titles and more recently Brian was heading up a group that has several games for mobile as well, Outernauts in particular. We put just as much creative enthusiasm and design energy and passion into this as we do our AAA large budget games," he said.
If Song of the Deep is a hit, the GameStop-Insomniac relationship may flourish. Hastings explained that the world in the game is definitely designed to be bigger than a single title, and Price emphasized that Insomniac always has bigger plans in mind when it builds new IP. "That's always our goal. We don't build games or stories with the intention of doing a one and done approach," he said. "For us, every one of these games has personal appeal."