GameStop: "As new subscription services evolve, we'll evolve along with them"
US retail giant talks about surviving the digital transition by turning stores into experiences
E3 used to be a retail show. In fact, it still is.
This year continued to be about pre-orders and marketing. It was still about where to buy and how to buy. It still featured publishers and developers partnering with major stores. It was still about the games that consumers will be buying over the next 12 months.
It's just the retailers we are talking about are not Best Buy and GameStop. Or at least, not just Best Buy and GameStop. This year's E3 was dominated by new stores, including subscription outlets such as Xbox Game Pass, EA Access and Uplay+. It was about cloud platforms, with the incoming ability for people to buy games directly via YouTube and stream them immediately.
Such has been the rapid acceleration of digital, the fact that the next Xbox will have a disc drive was deemed newsworthy.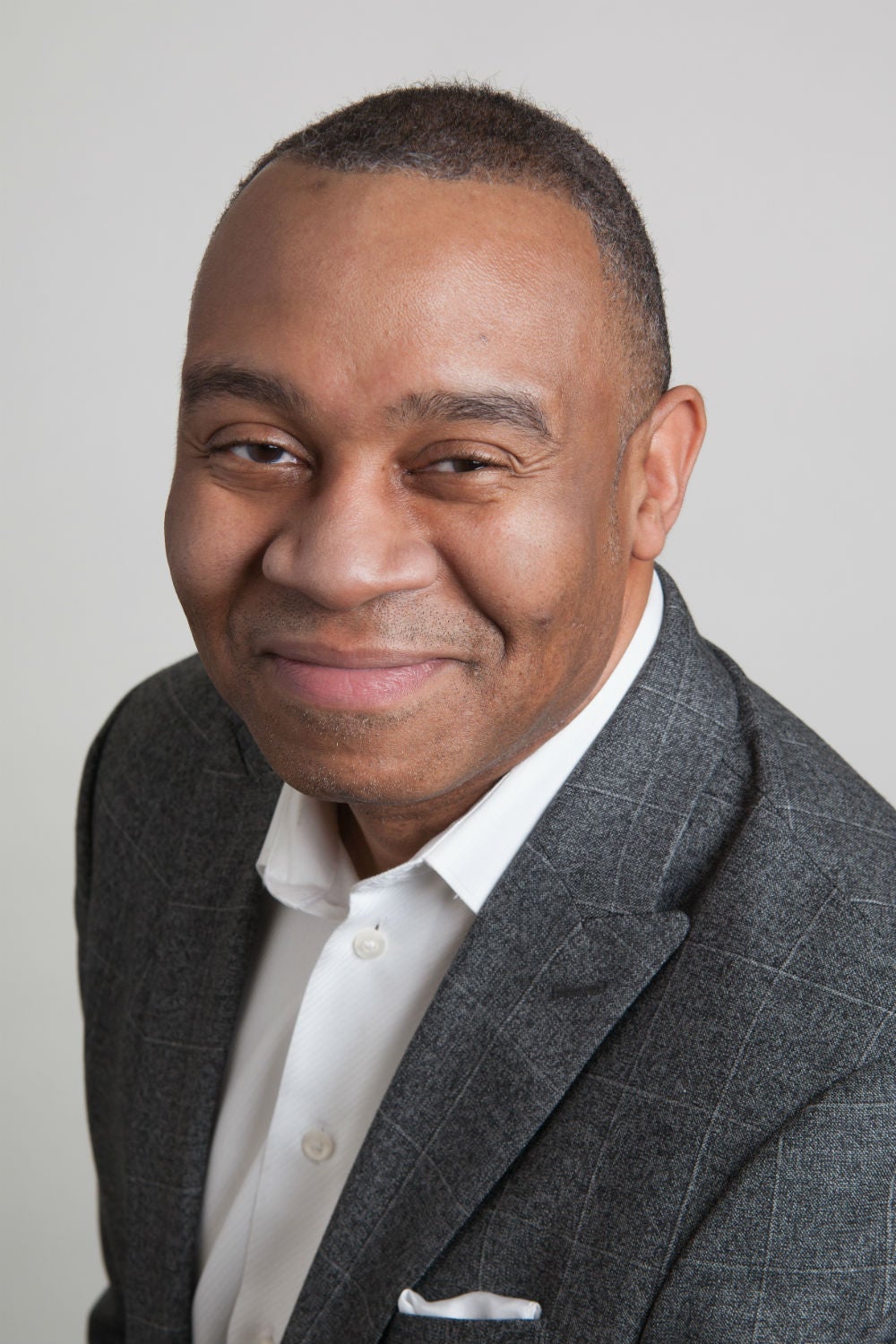 "No, it does not concern me," insists GameStop's VP of merchandising Eric Bright when questioned on the increasingly digital nature of the games business.
"GameStop is focused on games and gaming culture overall. Any way that we can look at monetising overall digital sales, we will. You can be assured of that given the fact that we have 65 million members in PowerUp Rewards, we're no more than a skateboard ride away from 80 per cent of the overall population of the United States, and we have 45,000 of the most knowledgeable game associates, which are basically the distributed sales force for the entire industry, working for us.
"Our partners know that partnering with GameStop on all the new ways of monetisation are in their best interest, so we're engaging in conversations with everyone as new formats come out. Much like we were able to sell digital and are able to sell digital codes in every single GameStop store and online today, as new subscription models come out and evolve, GameStop will evolve right along with it."
It is understandable for Bright to remind us of the power GameStop still wields. Physical games remain a multi-billion dollar business, and the retail giant is in a commanding position in that sector. Yet it is declining, and that decline is accelerating.
Bright, however, was excited about the products he saw at E3. Not just because of the sales potential of games like Cyberpunk 2077, Pokémon Sword and Shield, Star Wars Jedi: Fallen Order and the new Zelda games, but the stuff GameStop can sell along with it.
"Our partners know that partnering with GameStop on all the new ways of monetisation are in their best interest"
"And we will do that," Bright says. "The other items, the collectibles, add-on sales to all the great IPs that we just talked about, Cyberpunk, Star Wars, Pokémon or Zelda, we will certainly double down on and be able to drive that attachment. But part of the future for us overall is the value in GameStop being the only gaming specialist store in the world in which it's really a community hub for gamers.
"We see that, our partners see that and our consumers see that. We know through our PowerUp Rewards membership that we have, GameStop's role in the future is how do we expand to become that centre point for the community where gamers can come and congregate and learn and be educated about all of the items that are out there, and how does GameStop turn that into a revenue stream for us. I think you'll see some big changes in the upcoming future for GameStop that will double down on that very thought."
Now we are into familiar territory. This has been the strategy plan for UK and Spanish retail chain GAME over the past five years. GAME has been trying to turn itself into a community hub via the launch of a new sub-brand called Belong. Belong are basically pay-to-play areas within stores, featuring high-end PCs that people can use individually or in groups. This is then supported with big esports-style events called Insomnia, which take place in large venues throughout the UK.
Is this what GameStop is talking about when it talks about becoming a "centre point" for the gaming community?
"GameStop spent the majority of its 35 years becoming the most efficient transactional retailer for video games in the world," Bright boasts. "Through our pre-order mechanism, through our pre-sale mechanism, we can service you with the game the fastest and most efficient of any retailer that's out there today. Part of the evolution is how we go from being the most efficient transactional retailer, and still keep the speed of transaction, to becoming the retailer that has the best overall experience while you are having that transaction. What's not going to go away is the fact that our gaming associates are literally the most knowledgeable associates about this industry that work in a brick and mortar retailer in the world. I don't think there's anybody that comes close to that."
There are certainly similarities between GameStop's new plan and the one GAME has been following. In March, the US firm announced a stronger push into esports by teaming up with esports group Complexity Gaming. The two have developed a 11,000 square foot 'Performance Center' that features a public gaming area, as well as 'cutting-edge' performance training via data analytics, special gaming equipment, a video studio and a merchandise area.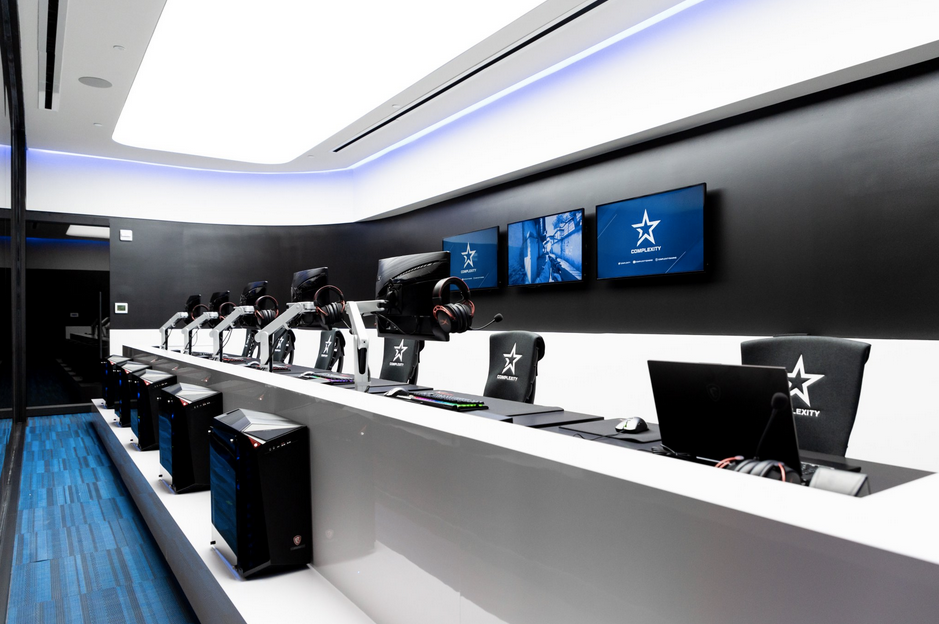 "There is a couple of avenues that we'll take a look out," Bright continues. "We just signed a deal with Complexity Gaming where we announced the GameStop Performance Center. Imagine that if you are into Overwatch, you will be able to go into a GameStop and be taught how to play Overwatch better by one of the members of the Overwatch League themselves.
"The Performance Center is a hub for esports players to come in, talk about all of the games and gameplay and we can take that content and then stream it into any store. Now instead of just going in and purchasing Overwatch, gamers can come on a given day and be taught how to play Overwatch by some of the top people in the world.
"We are here for your average player that wants to get better, for your average gamer that wants to learn more about another franchise that they'd like to learn more about, for someone who wants to be able to buy the best high-end accessories or get great deals on a general line of accessories that are out there. No-one carries a wider assortment of software or accessories than GameStop, period, between GameStop stores and GameStop.com. All of that is how you transform from a transactional retailer into an experience-based retailer. And there's more to come that we'll be able to talk about in the next upcoming months."
Bright and GameStop's vision for the future is not an unusual one, but it's not going to be easy. He talks about moving from transactional to experiential in an effort to become less reliant on physical.
There is no guarantee this is going to succeed. GAME, which has spent the better part of five years making a similar journey, has needed big financial support from retail giant Sports Direct to manage this transition (Sports Direct made a full offer for the business last month), and it's still a long way from its goal.
Yet as GameStop's retail power wanes, it has little other choice than to find new ways to engage with its 65 million customers.