Sports Direct makes £51.9m offer for GAME
Retail giant triggers cash offer for full GAME retail business after acquiring another 10%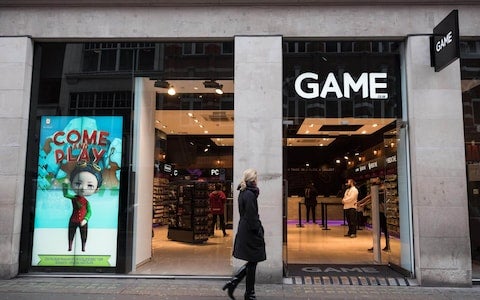 Sports Direct has increased its stake in GAME and triggered a take-over offer for the UK and Spanish retailer.
The sports clothing specialist already owned 29.9% of GAME.
The acquisition today sees its share increase to 38.49%, which means Sports Direct is required to make a cash offer for the rest of the business. The firm is offering 30 pence per share. The offer values the shares at £51.88 million, which is a 27.4 per cent premium on the closing price of GAME's shares yesterday (23.55 pence).
Sports Direct has been a partner with GAME for nearly two years, and it has supplied the video game chain with capital expenditure and support ever since. In February last year, Sports Direct entered an agreement with the firm to support the Belong sub-brand -- which is a series of in-store esports areas that consumers pay to use. As part of the agreement, the Mike Ashley-owned business acquired a 50% interest in the Belong IP.
This support has enabled GAME to withstand recent challenges facing the physical games business and placate concerned shareholders in the short term.
However, Sports Direct does not believe GAME can weather the challenges facing the games market as a standalone business. The firm says the offer will secure GAME's future and allow it to overcome the long-term issues it faces and accelerate the roll-out of its Belong esports business.
Sports Direct adds that it will work with the existing management to review the GAME business, including areas such as the location, size and lease terms of GAME's shops, its headquarters and distribution centre, plus its product and services mix. Sports Direct will also see if GAME's sites should be consolidated with others stores owned by Sports Direct (including Sports Direct and House of Fraser), or whether the stores need to be re-purposed or closed.
This review will take place during the first year, and could result in the closure of GAME stores and redundancies for GAME staff. Sports Direct says it has no intention of making any changes to GAME's research and development, or to make any material changes to GAME's conditions of employment or pension schemes.