GamesIndustry.biz Summer Party returns to Brighton July 12th
It returns to the Horatio's Bar on Brighton Pier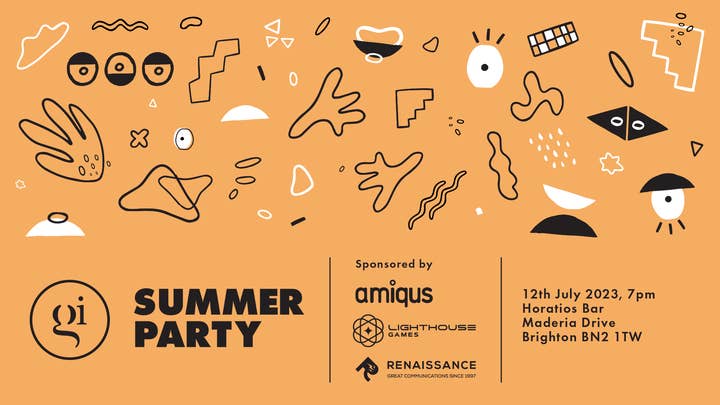 [Please note: The GI Summer Party 2023 has now sold out]
After our sold-out 20th anniversary party last year, GamesIndustry.biz is bringing back its Summer Party on July 12th to Horatio's Bar on Brighton Pier.
Kicking off at 7pm and running until midnight, tickets include access to the event, two drinks and the return of our famous fish and chips.
The event is co-hosted by Amiqus, Lighthouse Games and Renaissance. Tickets cost £25 and can be purchased right here.
Last year we had a full retro area for people to play, featuring classic Xbox, PS2 and GameCube games from 2002. Although we don't have that theme for this year, playable games will be at the party for those looking for a bit of gaming.
We'll have extra security at intervals throughout the pier to make sure everyone feels safe, and we've also ensured that the lights will stay on until everyone has left the pier.
Note: This is not the same event as Develop:Brighton or the Develop: Star Awards. So tickets to those two lovely events will not get you access to this one.