GamesIndustry.biz presents… The Year in Numbers 2020
Featuring the global games market value, boxed vs digital spending, best-selling games, and - of course - pets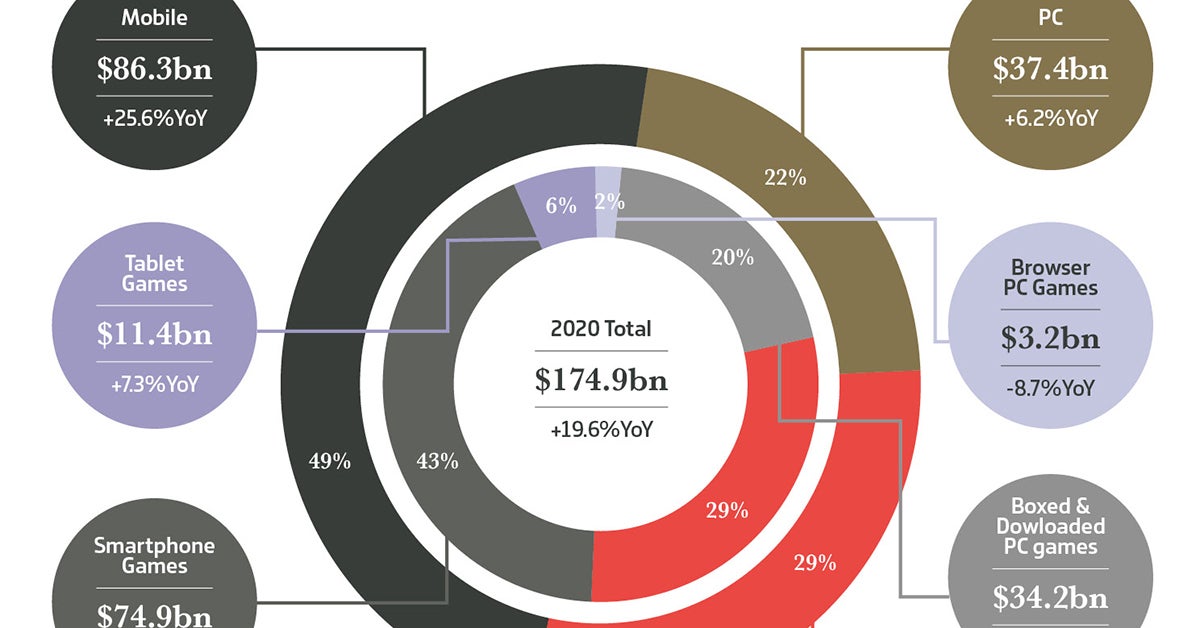 Christmas looms like a slightly obscured beacon of relief in the murky fog that is 2020, and here to guide you along the way is our annual infographic.
For the fifth year running, we've attempted to break down the biggest stories, trends and growth areas of the past 12 months into a single image, plus an assortment of statistics that can be firmly filed under "Huh, that's interesting."
You can scroll down to find the 2020 edition of our Year In Numbers infographic -- and keep scrolling if you want to reach the very end of it.
Along the way you'll discover the estimated value of the global games market, the best-selling games of the US, Japan and the UK, the year's highest and lowest-scoring games on Metacritic, the most covered/searched/tweeted/livestreamed titles of 2020, and more besides.
And, as a special treat this year, an exact and very scientific tally of the types of pets that industry professionals own, as recorded by our Creature Comforts column. Because we've definitely catalogued all of them now. Definitely.
Before we assault your eyeballs with more facts and figures that your brain could possibly handle, we'd like to thank the following:
Newzoo, for the global games market value and boxed vs digital revenues
Sensor Tower, for the biggest mobile games, publishers and countries by revenue and downloads
GfK Entertainment, for the UK's best-selling boxed games of the year
NPD Group, for the US' best-selling games of the year
Famitsu, for Japan's best-selling boxed console games of the year
ICO, for the most covered games
Fancensus, for the biggest influencers, livestreams and most discussed games on Twitter
Ampere Analysis, for the crossover in console ownership in the UK
Niko Partners for the number of gamers in China
All the people who sent in photos of pets, because frankly that's what we all needed in 2020
Enough words, more graphs. Please enjoy the 2020 edition of our Year In Numbers infographic (and don't forget to click on it to open a larger version)