GamesIndustry.biz Investment Summit returns to PAX East
Dedicated investor and developer event set for February 27th in Boston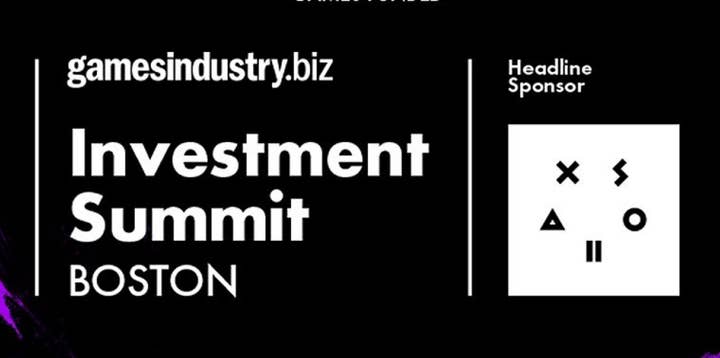 The GamesIndustry.biz Investment Summit will return to PAX East in Boston on Thursday, February 27th.
The event once again combines talks, with 1-2-1 meetings and a networking lunch.
Indie developers looking to attend the event can buy tickets through here. Tickets cost $200 and also includes a pass to PAX East for Thursday and Friday. Indie developer exhibitors of PAX East can request a free pass to the Summit here.
Publishers and investors looking to attend the Summit are encouraged to buy a table to meet with studios. Tables cost $700 and can be booked by emailing Jamie.Sefton@gamesindustry.biz.
The investment event is celebrating its tenth birthday in 2020, with further shows planned for Seattle and London later in the year. The Summits have helped encourage hundreds of millions of dollars in investment in video game projects. Last year, Unit 2 Games announced it has received $5 million in investment from Makers Fund following their Investment Summit meeting in 2018.
"We identified Makers Fund early on as a preferred potential investment partner," said Unit 2 Games CEO Richard Smithies. "For us, the opportunity to introduce ourselves at the 2018 GamesIndustry.biz Summit was critical in ultimately securing a $5m investment from them. I'd strongly urge any games company seeking investment to attend one of the GI.biz events."
We have some exciting speakers planned for our next summit, which we will announce over the coming weeks. Speakers at events in 2019 included Google, Valve, Epic Games, Xbox and LEGO. Last year, each Summit attracted over 200 developers and more than 35 publishers and investors.
We can confirm that the first company's to sign-up to the PAX East Investment Summit are Kickstarter, Super.com and Snail Games.
Xsolla will once again return as our headline sponsor.
The event will take place at the Aloft Hotel next door to PAX East in Boston.
Previous successes at the Investment Summit include Square Enix Collective, which met their major development partner Bulkhead Interactive in 2015, and studio Mad Fellows, which had their first game fully funded at the show.
"At Square Enix Collective we've found the GamesIndustry.biz Investment Summit a great place to do business over the years," said Phil Elliott, head of Collective and director of indie publishing at Square Enix. "It was the event at which we first met Bulkhead Interactive back in 2015. They pitched us The Turing Test - we signed that, and Battalion 1944 followed. We subsequently acquired 20% of the company and we're now working with them on several new titles, as well as ongoing support for existing ones. So a great testament to the success of the event itself."
Paul Norris, creative director at Mad Fellows added: "Making the decision to attend the Investment Summit turned out to be one of the most important decision we ever made. As a direct result of the meetings that day, we fully funded our first game. We also found ourselves sat face-to-face with the likes of Microsoft, Sony, Nintendo and many others. The opportunity to personally show them our game, explain our plans for the company and hear their advice and feedback was absolutely invaluable. Six years later, we can still trace most of our current contacts back to that initial starting point.
"We have returned a few times since and always found it hugely valuable. The talks and presentations at the beginning of the day are a great way to hear first hand what investors, first party platforms and other key players in the industry are focussing on at the moment. Every year we come away from these buzzing with excitement and brimming with fresh ideas on potential routes to market, revenue and investment opportunities.
"In 2019 we attended the Investment Summit and, even now we're not seeking investment, we had a whole day of incredibly productive meetings that are making a huge positive impact on the development and release plans of Aaero2."
Interested in being a sponsor for the Investment Summit? Contact our events manager Charlotte Nangle through here.