GamesIndustry.biz Investment Summit Online takes place next month for free
Over 25 publishers and investors signed-up for investment event, featuring meetings, talks and a quiz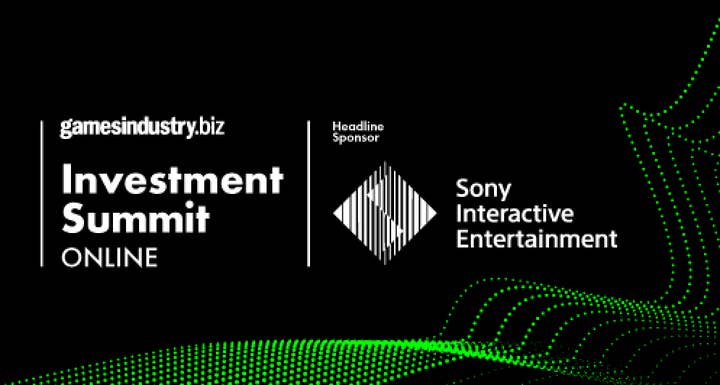 An online-only version of the GamesIndustry.biz Investment Summit will take place on Thursday, May 28th, and it's free for developers, investors, publishers and platform holders.
Part-funded by our sponsors, the event is free to support the global indie development community during the current coronavirus crisis. To book your place, click here.
Our first sponsor is headline partner Sony Interactive Entertainment, with more to be announced.
The event will run from 8am UK time until midnight in order to bring together attendees from around the world. Just like our physical Investment Summits in London, Boston and Seattle, the event will feature a series of live talks about getting games funded, running alongside a meeting system where developers can connect with investors and publishers in 20-minute video calls.
We will conclude the event with the GamesIndustry.quiz, hosted by our quiz master James Batchelor.
Already, more than 25 international publishers and investors have signed up to the event including: Curve Digital, Digital Extremes, Electronic Arts, Galaxy Digital, Gearbox Publishing, Humble Bundle, ID@Xbox, The Irregular Corporation, Kickstarter, Kowloon Nights, Makers Fund, Miniclip, PlayStack, Quantum Astrophysicists Guild, Snail Games USA, Sold Out, Sony Interactive Entertainment, Square Enix Collective, Super.com, Those Awesome Guys, TinyBuild, Tripwire Interactive, Ubisoft, Wired Productions, Wings and many more to be announced.
Full details on the talks will be released in the coming weeks, but speakers already confirmed include Anya Combs (Kickstarter), Alex Nichiporchik (TinyBuild), Roberta Lucca (Bossa Studios), Richard Browne (Digital Extremes), Cassia Curran (Wings), Anh Luong (Miniclip) and Mitsuo Hirakawa (The Irregular Corporation). The sessions will run from the morning into the evening in order to reach numerous time zones.
Publishers and developers can book their free tickets here. A limited number of service provider tickets are available for a fee, and can also be purchased through here.
We are still seeking sponsors to help fund the project. If you're interested in supporting, contact Charlotte.Nangle@gamesindustry.biz.