Cyberpunk 2077 tops Best of Gamescom awards
CD Projekt Red cleans up with five wins for upcoming title, including Best of Show, Best PC Game, and Best RPG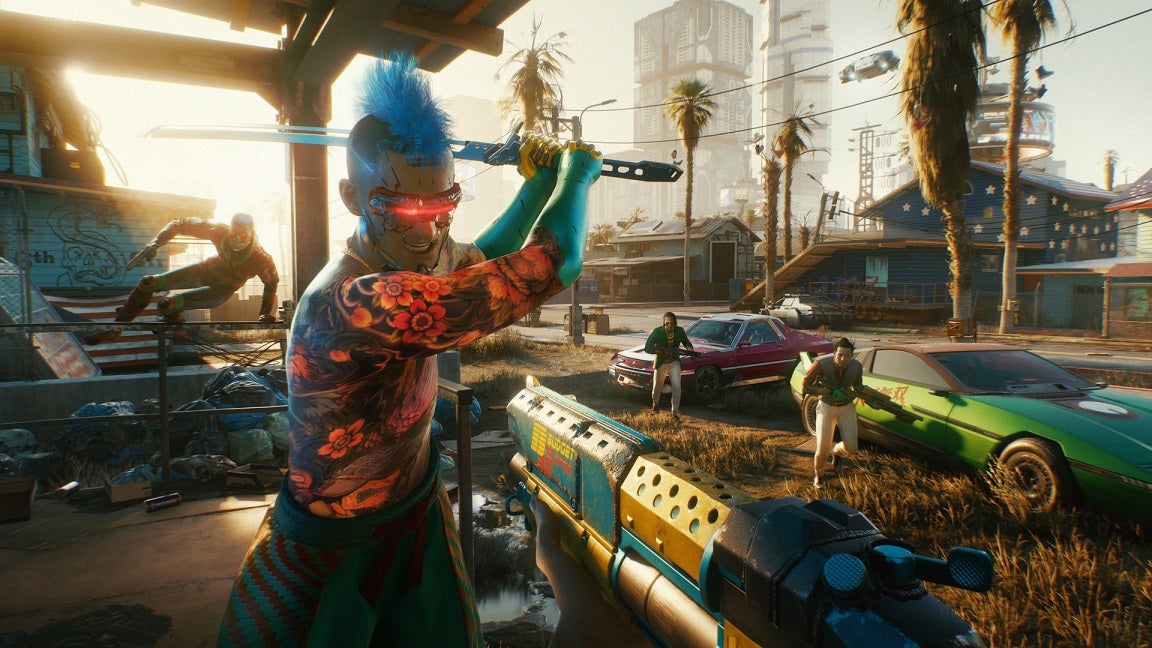 Gamescom 2020 wrapped up yesterday with the last batch of awards for the annual gaming conference's first all-digital installment.
CD Projekt Red's Cyberpunk 2077 led all titles by capturing five categories, including this year's Best of Gamescom award.
Little Nightmares 2 was the only other game to receive two awards, one for Best Nintendo Switch Game and one for Best Presentation/Trailer.
Little Nightmares publisher Bandai Namco also took home Best Simulation for Project Cars 3 as well as the award for Best Lineup.
Beyond that, Microsoft had a good showing as the only platform holder honored, with the Xbox Series X taking home Most Wanted Hardware/Technology and the Dontnod-developed Tell Me Why named Best Xbox Game.
The full list of Gamescom 2020 Awards follows below. A portion of the winners were announced during the Gamescom Opening Night Live showcase on Thursday.
Gamescom Awards:
Best of Gamescom - Cyberpunk 2077 (CD Projekt Red)
Best PC game - Cyberpunk 2077 (CD Projekt Red)
Best RPG - Cyberpunk 2077 (CD Projekt Red)
Best Family Game - KeyWe (Stonewheat & Sons)
Best Ongoing Game - Borderlands 3 (2K)
Best Racing Game - Dirt 5 (Codemasters)
Best Remaster - Mafia: Definitive Edition (2K)
Best Simulation - Project Cars 3 (Bandai Namco)
Best Sports Game - Tony Hawk's Pro Skater 1+2 (Activision)
Best Strategy Game - Humankind (Amplitude Studios and Sega Europe)
Most Original Game - Voidtrain (Hypetrain Digital)
Most Wanted Hardware/Technology - Xbox Series X (Microsoft)
Best Announcement - Unknown 9: Awakening (Reflector Entertainment)
Best Lineup - Bandai Namco Entertainment
Best Presentation/Trailer - Little Nightmares 2 (Tarsier Studios)
Best Show - World of Tanks Blitz Gamescom Stream (Wargaming)
Best Streamer - Erik "Gronkh" Range
"Most Wanted" Consumer Award - Cyberpunk 2077 (CD Projekt Red)
Heart of Gaming Award - Indie Arena Booth (Super Crowd Entertainment)
Previously announced Gamescom Awards:
Best Action-Adventure Game - Watch Dogs: Legion
Best Action Game - Star Wars: Squadrons (Electronic Arts)
Best Indie Game - Curious Expedition 2 (Maschinen-Mensch)
Best Xbox Game - Tell Me Why (Microsoft)
Best Nintendo Switch Game - Little Nightmares 2 (Bandai Namco)
Best PlayStation Game - Cyberpunk 2077 (CD Projekt Red)
Best Multiplayer Game - Operation: Tango (Clever Plays)