Gamescom aims to unite three global events with B2B community app
New online platform allows industry professionals to access Asia sister event and Devcom, as well as network with attendees and exhibitors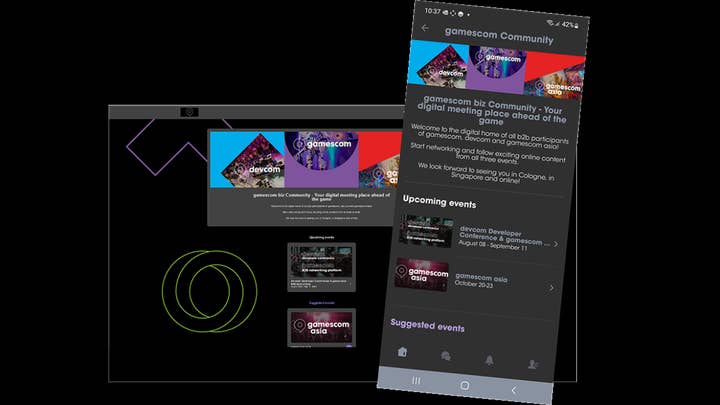 Gamescom's ongoing expansion of its digital offering continues with the launch of a new B2B community platform designed to connect all three of its events.
Trade visitors to Gamescom, Gamescom Asia and Devcom can now use the Gamescom Biz Community website and app to access information about these shows in one place, with the organisers hoping this will also encourage year-round interaction among attendees between events.
Exhibitors, developers, journalists and content creators will also be able to handle their itinerary – including meetings – for each event with just one profile. This functionality is already in place for Devcom and Gamescom, which will run from August 22 to August 28 (although meetings can only be arranged until August 26).
The app and site will also be used around Gamescom Asia, which returns to Singapore this October.
Gamescom Biz Community is available as part of the event's website, with a separate iOS and Android app also available to download.
Users will need the appropriate event passes or tickets to access meeting and matchmaking functionality.
Ukrainian developers can register for free business tickets this year.
Gamescom has been venturing more into the digital space since the pandemic cancelled the previous two physical shows, developing online community activities for gamers to participate in around the show.
For example, Gamescom Epix gives online attendees 'quests' that encourage them to explore the website, unlocking rewards such as discount codes and beta keys for upcoming games.
With Gamescom Biz Community, the organisers hope to encourage more interaction between trade visitors, both during and after the show.
---
GamesIndustry.biz is a media partner for Gamescom 2022.