Games markets in Mexico, Argentina heating up as Brazil cools - Superdata
Brazil still the leader in the region, however, expected to total $1.5 billion this year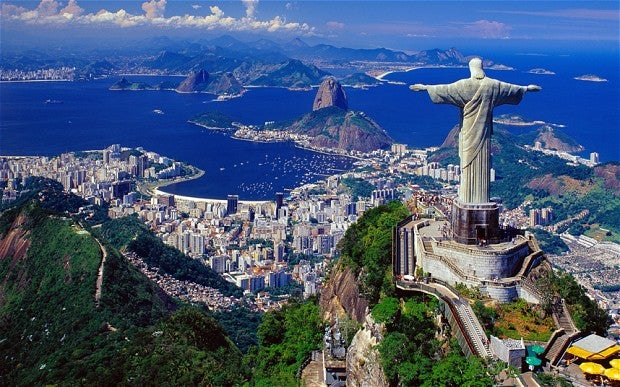 According to a new report from Superdata, the digital games market in Brazil has "entered a cooling period" after seeing big growth for a number of years. The research firm does expect Brazil's online games market to total $1.5 billion in 2014 and to reach $1.6 billion by 2017, but it's slowing down while other countries in the Latin American market have been picking up steam.
Mexico and Argentina, Superdata said, are beginning to make their mark. Brazil accounts for about 34 percent of regional revenues, while Mexico is at 22 percent and Argentina is at 14 percent. Furthermore, the average monthly spend of digital gamers tends to be ten percent higher in these other countries.
While Superdata is seeing a "strengthening in the remainder of the region," the firm does still call Brazil the "crown jewel" of the Latin American games sector. Mobile games and MOBAs in particular are driving big revenues. League of Legends and DoTA2 have doubled their market share in Brazil, while mobile games represent the largest digital games market in Brazil, totaling $606 million in annual revenues.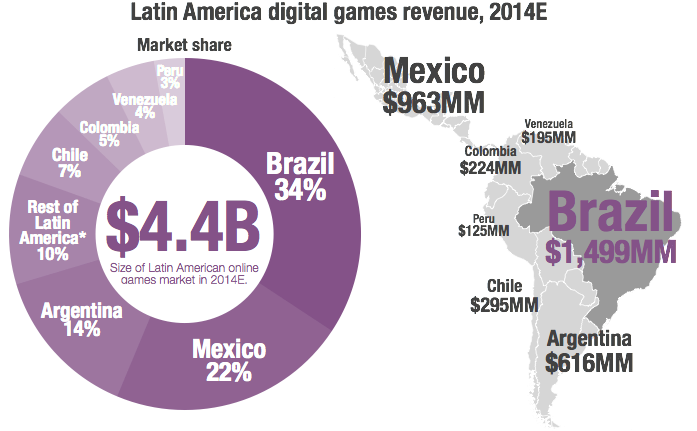 Superdata is selling its full report on Latin America for $5,000.