Games keep Konami afloat as revenue dips
Digital entertainment is the only segment that saw growth year-on-year at the Japanese publisher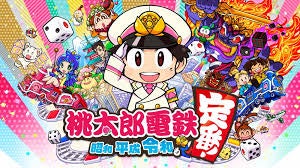 Konami published its financial results for Q3 FY2021, with revenue reaching ¥191.9 billion ($1.8 billion) for the nine months ending December 2020, a slight 0.6% decrease year-on-year.
Looking at its digital entertainment segment though, the Japanese publisher recorded good performances, with revenue reaching ¥144.6 billion ($1.3 billion), compared to ¥108.7 billion ($1.03 billion) at the same period last year. That's a 33.1% growth year-on-year.
That translated into a 75.3% increase in operating profit, reaching ¥50.9 billion ($482.8 million) for the nine month ended December 2020.
This rise was fueled by record revenue from Konami's mobile games this Q3, in particular Android title Professional Baseball Spirits A -- which celebrated its fifth anniversary in 2020 -- and eFootball Winning Eleven 2021, the mobile version of PES 2021.
Konami also noted that Momotaro Dentetsu - Showa Heisei Reiwa mo teiban sold 2.5 million copies as of January, having launched in November 2020.
Revenue was down in every other segment for Konami, with its Amusement business decreasing 31.7% year-on-year, its Gaming & Systems segment dropping 48.8%, and its Sports segment reducing 43.9%.
Back in June 2020, Konami launched a new initiative to diversify its portfolio with games from and for Western markets.