Games dominate App Store revenue in 2012
DragonVale, Kingdoms of Camelot and Angry Birds are big winners on the App Store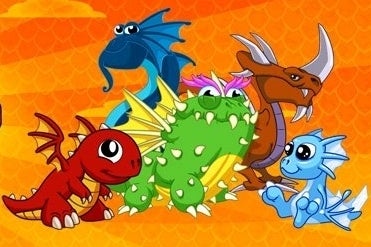 Games dominated the App Store again this year, comprising seven of the ten highest-grossing iPad apps and every one of the ten highest-grossing iPhone apps.
According to information released by Apple, reported by Inside Mobile Apps, the most lucrative iPhone game in 2012 was Kabam's Kingdoms of Camelot: Battle for the North. The highest-grossing iPad app was Backflip Studios' DragonVale.
Games were similarly dominant in the paid downloads charts, representing eight of the top ten iPhone apps and seven of the top ten iPad apps. Rovio's Angry Birds Space was the most popular paid download on both platforms.
The App Store's end-of-year lists, including free, paid and grossing apps, are below:
iPhone Top Free
1. YouTube
2. Instagram
3. Draw Something Free
4. Flashlight
5. Facebook
6. Pandora
7. Temple Run
8. Pinterest
9. Twitter
10. Skype
iPhone Top Paid
1. Angry Birds Space
2. WhatsApp Messenger
3. Draw Something
4. Camera+
5. Where's My Water?
6. Angry Birds Star Wars
7. Fruit Ninja
8. Angry Birds
9. Bejeweled
10. Tetris
iPhone Top Grossing
1. Kingdoms of Camelot: Battle for the North
2. Slotmania
3. Pokey by Zynga
4. DragonVale
5. Pandora
6. Rage of Bahamut
7. Bejeweled Blitz
8. Clash of Clans
9. CSR Racing
10. The Simpsons: Tapped Out
iPad Top Free
1. Skype
2. Temple Run
3. Facebook
4. Netflix
5. The Weather Channel for iPad
6. Draw Something Free
7. Kindle
8. Pandora
9. Angry Birds HD Free
10. Calculator Pro for iPad Free
iPad Top Paid
1. Angry Birds Space HD
2. Where's My Water?
3. Pages
4. Draw Something
5. Notability
6. Angry Birds Star Wars HD
7. iPhoto
8. Minecraft - Pocket Edition
9. Where's My Perry?
10. Words With Friends HD
iPad Top Grossing
1. DragonVale
2. Slotmania HD
3. Comics
4. Pages
5. Quickoffice Pro HD
6. Slotmania
7. Kingdoms of Camelot: Battle for the North
8. Modern War
9. Mystery Manor: Hidden Adventure HD
10. Clash of Clans