GamerMaker unveils free education version
The non-paid game design program also includes high school and university-level lesson plans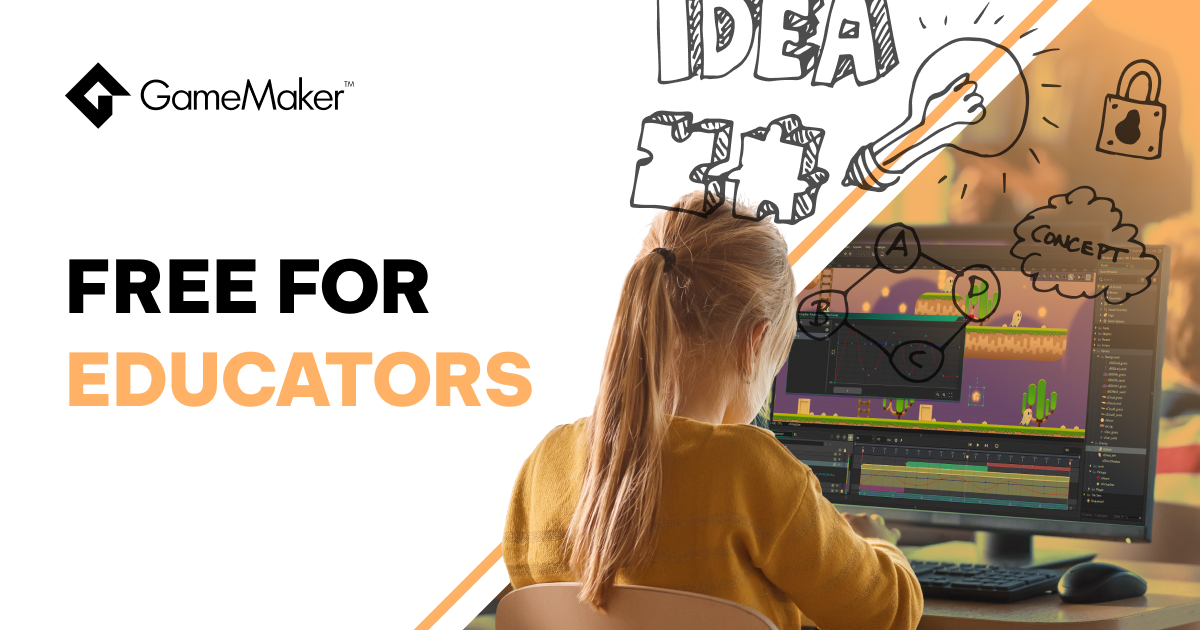 GameMaker has announced that educators can teach game design for free using its materials and resources.
GameMaker said that with its non-paid program students will learn programming basics and develop skills in STEM.
The platform attributed the rising budget constraints of schools to why it released a free education version.
"Making games is a great way of helping students to develop important skills like creative thinking, problem solving and planning," said head of GameMaker Russell Kay.
"However, when it comes to budgets, schools everywhere are feeling the squeeze."
Lesson plans are also available for high school and university-level students.
Sign up for the GI Daily here to get the biggest news straight to your inbox