Gamefly: Smart retailers will evolve
Digital distributor Sean Spector doesn't think it's the end for high street game stores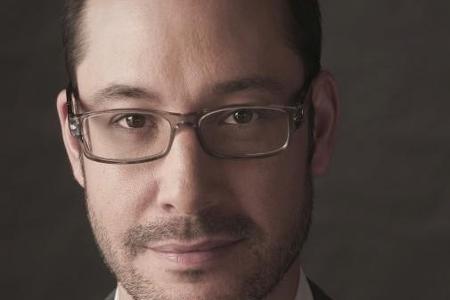 Gamefly co-founder Sean Spector has told GamesIndustry International there is still a place for traditional retailers, despite the success of digital distribution.
"I don't think retail is going away. But I think retail will evolve. Or the smart ones will evolve."
Gamefly is a video game rental service offering games by post in the US, and a digital distribution model in both American and European territories. On a recent trip to the UK to promote the updated direct download service, Spector shared his thoughts on the demise of GAME.
Apple has set the bar real high for retail experience. So if you don't have a great physical retail experience I think you'll suffer

Sean Spector, Gamefly
"I think it's consumer behaviour is changing, number one. Number two, Apple has set the bar real high for retail experience. So if you don't have a great physical retail experience I think you'll suffer," he explained.
"Buying physical things online, people have become more and more comfortable with that. There's digital, and it's also, and I don't know GAME's management, but it's also how was the business managed? Was it managed well? I think it's probably a bunch of those things."
He pointed out that in the US, there's a healthy games retail business, and there's no reason that can't be replicated in the UK.
Asked how his service can compete with the advantages of physical retail, he said it really depends on the customer's frame of mind. In a shop you can buy something instantly, but with a digital download you're only two clicks away from downloading it. The real advantage comes from the lack of friction.
"I do think physical is challenged because of the logistics of getting thousands of games to a thousand points of connection whereas online and digital it's all centralised, so it makes it somewhat more efficient."
And Gamefly is a sign that that efficiency pays off. The company has been running for ten years, with, said Spector, subscriber numbers on an upwards trajectory for the duration. The company has made some clever acquisitions too, snapping up Direct2Drive to offer PC game rentals and Shacknews, which now provides the Gamefly community with news and videos alongside their gaming.
It's currently talking to publishers about adding free-to-play to the client, and Spector said incorporating the business model into Gamefly's current set up shouldn't be a problem, pointing to Facebook as an example.
As for the future, Spector wasn't predicting any huge evolutions in the industry, for either digital distributors or high street retailers.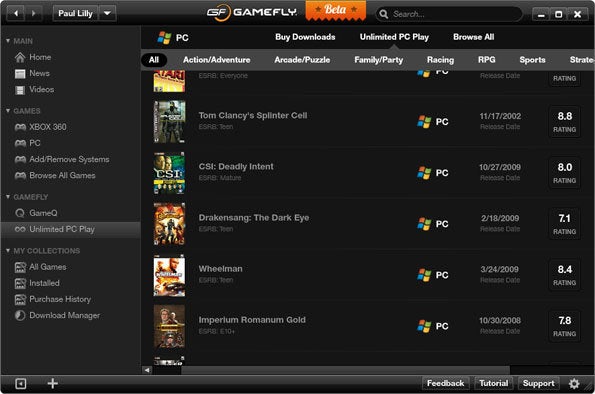 "I don't think anything dramatically changes in the next five years. I think digital becomes more accessible, and broadband quality probably gets better, but prices probably go up, so that may slow down adoption. I think the best physical retailers survive and the other one's don't."
"But at the end of the day as long as consumers have choice, then consumers win."