GAME tweets GAMEfest 2012 cancellation
But retailer hints at possible return for 2013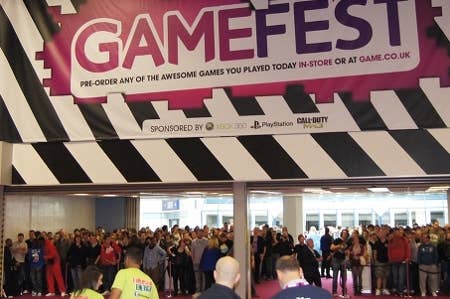 UK retailer GAME has confirmed that there will be no GAMEfest event this year, and tweeted the news through its official account.
"I'm afraid #GAMEfest won't be happening this year - but we do have some cool things in the works! Stay tuned," it tweeted to a couple of curious consumers.
Separately it added "by the way - this doesn't mean it won't happen next year. *wink*"
Back in September GAME had said it would host its second GAMEfest, and anticipated 30,000 attendees, but the news that it won't be going ahead isn't a surprise considering the company's recent administration.
On the other side of the pond US retailer GameStop has just announced that it will hold its first consumer event in Texas on August 29.