Game of Thrones gets first social game
Boston startup Disruptor Beam has partnered with HBO and George R.R. Martin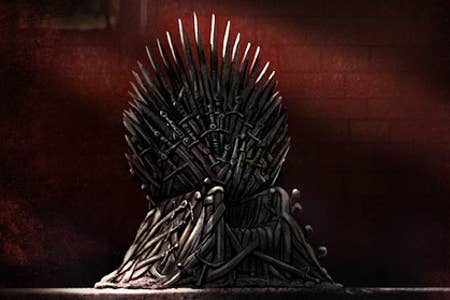 Game of Thrones is nearing the end of its second season on HBO, but fans seeking more action in Westeros will be able to look forward to a new social game based on the show and novels. Boston-based Disruptor Beam has announced Game of Thrones Ascent for Facebook.
The company, founded and led by game industry veteran and serial entrepreneur Jon Radoff, seeks to leverage the popularity of the books and the TV show. In the game, players will choose which of the great houses they'll swear allegiance to and will then look to develop their lands and personal reputation.
"Everyone at Disruptor Beam was a huge fan of Game of Thrones long before we began working on the game, so we recognize that other fans expect character-driven conflict and intrigue to take center stage in our new game. Westeros is the perfect setting to deliver on our vision of weaving stories through decisions and social interactions," said Jon Radoff, CEO of Disruptor Beam. "Game of Thrones Ascent will bring the world of Westeros to the over 500 million social game players in the market today, featuring original artwork in a highly engaging game experience that is, most importantly, fun for fans and their friends!"
"We recognize that one of the reasons Game of Thrones has been so successful is because of its large and ever-supportive fan community," said James Costos, VP of HBO Global Licensing. "For this reason, we are delighted to give our fans the opportunity to dive even further into the world of Westeros and live out tales of intrigue, sacrifice and deception inspired by the stories they love."
Game of Thrones Ascent isn't the only game based on the franchise, as developer Cyanide recently created a console title, which was published by Atlus in North America (Focus Home Interactive in Europe).