GAME expecting £20 million in earnings
Retail chain comes out of administration profitable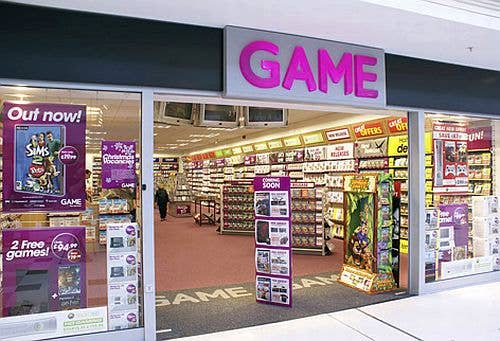 Video game retailer GAME is expected to make £20 million ($30 million) in earnings for the 12 month period ending on July 31, 2013, according to a forecast by chief executive officer Martyn Gibbs. The retailer currently has more than 300 stores in the UK and the company told Telegraph that it plans open 18 new stores by July 31.
"The outlook for the business is positive with a strong line-up of AAA releases and the launch of the new Wii U available to support a healthy Christmas trading period," said the company in accounts filed at Companies House and obtained by Telegraph. "In 2013, there is much anticipation around the release of Grand Theft Auto V and the company looks forward to further new hardware releases from Microsoft and Sony in coming years."
GAME owes its new parent company, Capitex Holdings, £103 million ($160 million) for buying the chain out of administration last March. The retail chain told MCV that it paid Capitex £2.6 million ($4.04 million) so far, with further payments of £636,000 ($988,000) for restructuring fees. GAME is currently paying Capitex at an interest rate of 7.5 percent above the base rate of Barclays.