GAME confident of "healthy Q4" as dry spell of new releases ends
UK retailer points to Far Cry 6 and Switch OLED as highlights in busy week for games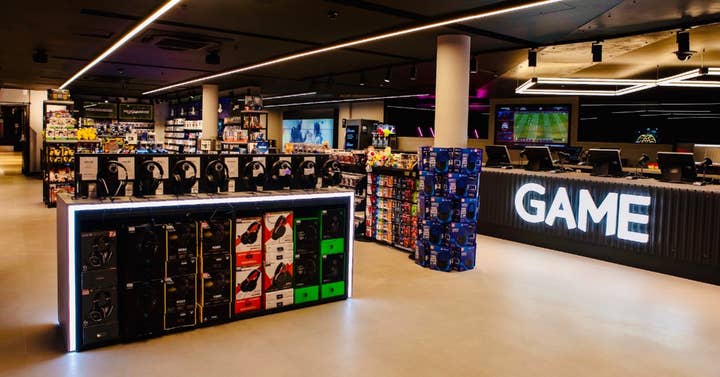 GAME has welcomed the wave of new titles arriving on shelves this week, as it brings a lengthy "dry spell" to a close.
This week alone sees the release of Far Cry 6, Metroid Dread, Alan Wake Remastered, Super Monkey Ball: Banana Mania, Jett: The Far Shore, Hell Let Loose, Nickelodeon All-Star Brawl, plus the launch of new hardware with Switch OLED Model.
It ends months of a slow release slate, and kicks off a Q4 that will see the release of Call of Duty Vanguard, Battlefield 2042, Halo Infinite, Forza Horizon 5, Marvel's Guardians of the Galaxy, Riders Republic, Mario Party Superstars, plus new editions of Pokémon Diamond and Pearl and the irrepressible Skyrim -- to name but a few.
GAME's managing director Nick Arran says that, while the specialist retailer has been sustained with hardware drops for the new consoles, summer sales promotions, and growing categories like toys and tabletop games, he's pleased to see a busier period for game sales.
"It's true that the pace of new releases has been slow, but we are ready to welcome in the next few months which will see some fantastic titles arriving," he tells GamesIndustry.biz. "Our own pace has been steady regardless... But new release announcements are always a big priority, so we have been working hard pre-ordering the soon-to-be-released blockbusters that gamers are waiting for."
He adds: "Our business is built to handle lots of products coming to market at the same time. Yes, this feels like a lot of new releases compared to recent months, but many of our staff have... handled much busier periods. It may be busy, but it gives everyone great energy when we have so many different types of products that bring different customer types to our stores."
Arran pointed to Far Cry 6 and Switch OLED as titles that are likely to enjoy strong launches, and is optimistic about the weeks ahead as the run-up to Christmas begins.
However, he warns that PlayStation 5 and Xbox Series X|S shortages continue.
"We are very confident of a healthy Q4," he said. "It's great to see some strong new releases coming after such a dry spell, and our stock supply of hardware is good. But I must add that there is very high demand, so customers will need to be quick."