Galaxy S4 gets official joypad
Newest Samsung smartphone launching next month will have eight-core processor, game-friendly accessory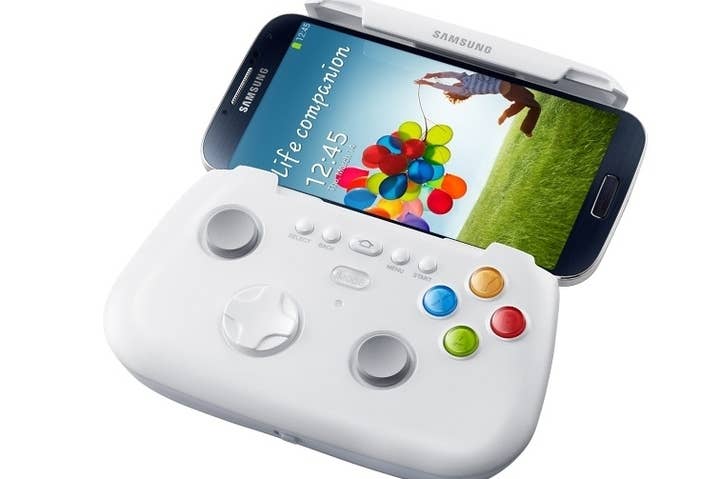 Samsung unveiled the Galaxy S4 smartphone at a press event in New York last night, with specs like an eight-core processor, 5-inch Super AMOLED screen, and lightest-to-date polycarbonate body. And as with any hyped hardware launch, Samsung has a full range of accessories lined up, including a new joypad controller.
With a layout similar to the Xbox 360 controller, the Samsung pad includes dual analog sticks, a d-pad, four primary face buttons, and shoulder keys. It pairs with the phone via Bluetooth, but also includes a cradle on top should users want to secure the phone above the pad for a configuration approximating a dedicated handheld gaming system.
There are a number of Bluetooth gaming pads on the market for mobile phones, but this will be Samsung's first crack at the market. And while the company is advertising the pad as a Galaxy S4 accessory, compatibility with other phones should be no problem as it will accommodate screen sizes from 4" to 6.3".
Samsung is rolling out a number of accessories for its new flagship smartphone, including wristband pedometers, wireless charging pads, a heart-rate monitor, and even a Bluetooth-compatible scale that works with the phone to track users' weight history.