Adapting to Kickstarter's learning curve
Gaijinworks on the challenges of modifying the funding tiers in Kickstarter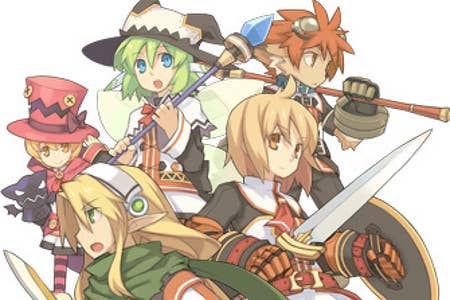 Bypassing traditional channels and reaching out to fans directly via Kickstarter certainly has its benefits. However, Victor Ireland of Gaijinworks says there's been a learning curve for using the crowd-funding site for Class of Heroes 2.
"Even if you think you know what the fans want, you can't possibly know it all, and you'll have to adjust," said Ireland. "Our constraints on a console title are different than a PC title because there are more approvals involved from the console maker, etc, so some of the things the fans were telling us they wanted weren't possible, but we changed a couple tiers shortly after launching the Kickstarter due specifically to fan requests for a digital version of the arranged soundtrack and a digital code to go with the physical deluxe pack for Vita owners."
"We also learned the hard way that modifying rewards after launch is messy on Kickstarter," he detailed. "You can't delete or change a reward tier that has even 1 backer. So for a while we had two $20 and $100 tiers, a 'good' one with the fan requests added, and a 'bad' one that we launched with. We were able to migrate all the original $20 users to the new tier and then delete the old one, but we're still waiting for the last 2 on the $100 tier to move so we can delete it. It's the main reason we haven't modified two other tiers - too confusing to have doubles until you can migrate users. This kind of confusing management tools and limitations make Kickstarter a little difficult to use, but I'm sure these kind of issues will be worked out over time. Overall, it's a pretty cool platform, but there's definitely a learning curve."
Find out more in the full interview on [a]list.