Funomena co-founder Robin Hunicke accused of creating toxic workplace
Wattam studio and its publisher Annapurna implicated in report on abusive indie auteurs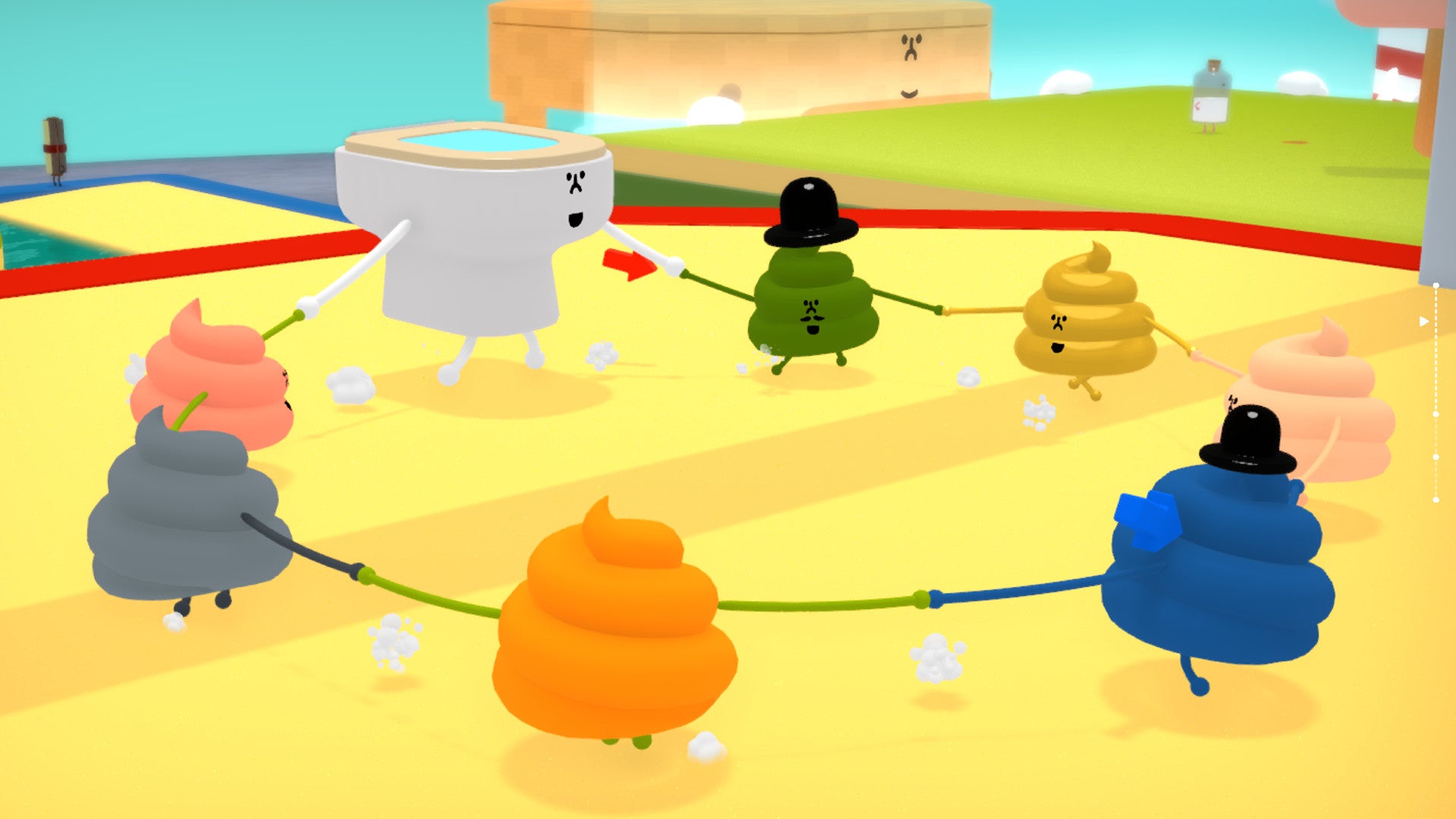 A group of former and current Funomena developers have accused studio co-founder Robin Hunicke of creating a toxic workplace, according to a new report from People Make Games.
The outlet initially spoke with eight former Funomena employees who described Hunicke as emotionally abusive, with a number of them saying she was particularly known for sharing sensitive personal information about them in a work environment without their consent.
"She'd make comments about people's previous messy break-ups, people's current conflicts they're having with significant others, her opinions about people's dating lives, whether she knew they were in therapy or not in therapy," one source told the outlet.
"Sometimes it would be comments about people's personal appearance, or how feminine they are, or if they were struggling with their sexuality."
When one former employee was rehired as a contractor, it was with the explicit stipulation that they never have to interact with Hunicke or be in the same room with her.
Some of the former Funomena developers told People Make Games said they wouldn't participate in the GDC Experimental Gameplay Workshop or any other showcases or industry functions she was involved with out of fear of her talking with other people about them. Some said they were traumatized by working for Hunicke, or that certain spaces in the industry were no longer accessible to them because of her influence.
In the process of investigating the situation at Funomena, People Make Games said it was contacted by another group of the studio's employees, this one including an unspecified number of current employees as well.
This group provided a statement saying that Funomena engages in excessive crunch and has a culture of hypocrisy.
"She is the instigator of a huge amount of toxicity at Funomena, and has caused significant emotional distress to a large number of employees," they said of Hunicke.
"This is particularly galling when you consider her public-facing personality, for which she is celebrated as a champion of inclusivity and empathy, but which contrasts starkly with her conduct behind closed doors."
They added, "She rants about discrimination, and then boasts about hiring marginalized employees in front of the entire company (and the employees in question). She expresses frustration about sexism in the industry, but consistently fails to promote or protect female employees. She tells everyone to take time to look after themselves, while organizing projects with not enough staff, nowhere near enough time, and unfeasible scope."
Hunicke declined to comment for the report, while Annapurna Interactive didn't return the outlet's inquiries.
Beyond Funomena, People Make Games also investigated the situation at two more indie studios that worked with Annapurna Interactive: Mountains and Fullbright.
Like Funomena, Mountains and Fullbright produced successful indie games and had celebrated creators at the helm. The face of the former studio was Ken Wong, while the latter was most closely associated with Steve Gaynor.
In 2019, a former Mountains developer went public with stories of how Wong abused employees. Polygon ran a report on Gaynor last year in which a dozen former employees talked about his controlling, demeaning treatment of the Fullbright team, women in particular.
People Make Games explored both situations in greater detail, including Annapurna's lack of action when these issues were made clear to them.
In Mountains' case, the studio's entire staff unanimously called for Wong to step down with a 16-page document detailing the team's issues with his behavior. Annapurna representatives spoke with the team (minus Wong) in a conference call, but the reps were described as "dismissive," with one recalling them saying something along the lines of "without strong personalities, games don't get made."