Funcom CEO steps down as Secret World launches
Trond Arne Aas wanted a "freer role" as chief strategy officer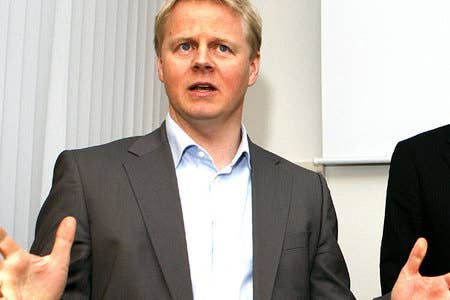 Trond Arne Aas has left his role as CEO at Funcom after 10 years, a the day before the company's new MMO, The Secret World, launched.
"I have served as CEO of Funcom for several years and it has been an exciting and rewarding experience," he said in a statement yesterday.
"The Company's financial position is strong and the foundation of the Company's long-term product and technology strategy is in place. It feels like a very natural point in time for me to make the transition to a new and freer role in the company, but I will remain committed to the Company both as a major shareholder and as an employee."
He will also no longer sit on the management board. His new title will be strategic advisor to the board and chief strategy officer, and he'll be working on Funcom's latest project, the new Lego MMO.
Gerhard Florin, chairman of the supervisory board, explained that the CEO had asked for the change in title. He will be replaced by current COO Ole Schreiner who has been with the company for nearly 11 years.
"When Trond Arne Aas made his request for a transition, Ole Schreiner was the natural successor," said Florin.
"Mr. Schreiner knows the company intimately and is one of the most experienced executives in the online games business. He has been working together with Trond Arne Aas for years and through his work at Funcom he has demonstrated deep and broad business understanding and world class operating skills, both in terms of people management, customer understanding and interaction, in game development and in cost and margin optimisation."