From taverns to tournaments: The rise of Gwent as an esport
CD Projekt Red's Rafał Jaki explains why the studio's competitive gaming ambitions are "not some calculated decision based on a spreadsheet"
With esports becoming an increasingly important - and lucrative - part of the games industry, it's small wonder that more and more firms are trying to find ways to build competitions around their titles.
One of the more recent high-profile entries into the esports sector is CD Projekt Red, the Polish studio best known for The Witcher series. While epic open-world single-player adventures do not immediately lend themselves to professional gaming, 2015's The Witcher 3 introduced something that fans have been clamouring to play competitively: Gwent.
The fictional card game, first described in the novels on which CD Projekt's series is based, proved to be so popular that a standalone version has been developed and released. Calls for competitions saw the company test the waters with a Gwent Challenger event in May 2017, and at Gamescom in August these plans expanded significantly.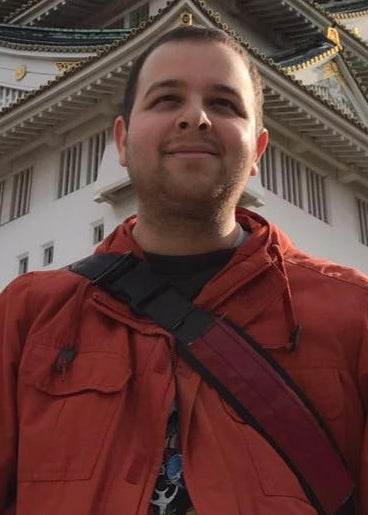 Kicking off in Cologne, the firm is running an official Gwent Masters esport tournament with an initial prize pot of around $850,000. The content has three tiers - Open, Challenger and Masters - with events planned all the way up to January 2019, when the world finals will be held. It's an ambitious plan, and one that Gwent esports lead Rafał Jaki says the studio is fully committed to carrying out.
"We already proved we're treating Gwent Masters seriously by laying out a solid plan for the series for many months to come," he tells GamesIndustry.biz. "Much like with Gwent itself, it's something the players wanted and we want to support the community. That's why we organized the first Gwent Challenger in May - as a means of giving the community-powered competitive scene a chance to participate in an official Gwent tournament.
"From there, following a very positive reception and strong signals that the community wants more, we started working on Gwent Masters. My hope is that players do feel that this was not some calculated decision that's based on a spreadsheet, but something truly authentic and from the heart."
"Much like with Gwent itself, esports tournaments are something the players wanted and we want to support the community"
CD Projekt is confident that there is more than enough demand amongst the game's fanbase to stage almost two years' worth of tournaments - thanks in no small part to the "simple, but not simplistic" appeal of Gwent itself.
"Players could jump into a game in-between quests without knowing anything about it or card games in general and just figure it out as they went," Jaki explains. "As they collected more and more cards and built up your deck, you'd start to see there's more to the game, but it was never overwhelming."
Similarly, Jaki describes CD Projekt's esports plans as "ambitious but not over the top" - if only because the firm is determined not to rely on any other organisations already established in the sector. But surely this is an expensive endeavour for a development studio?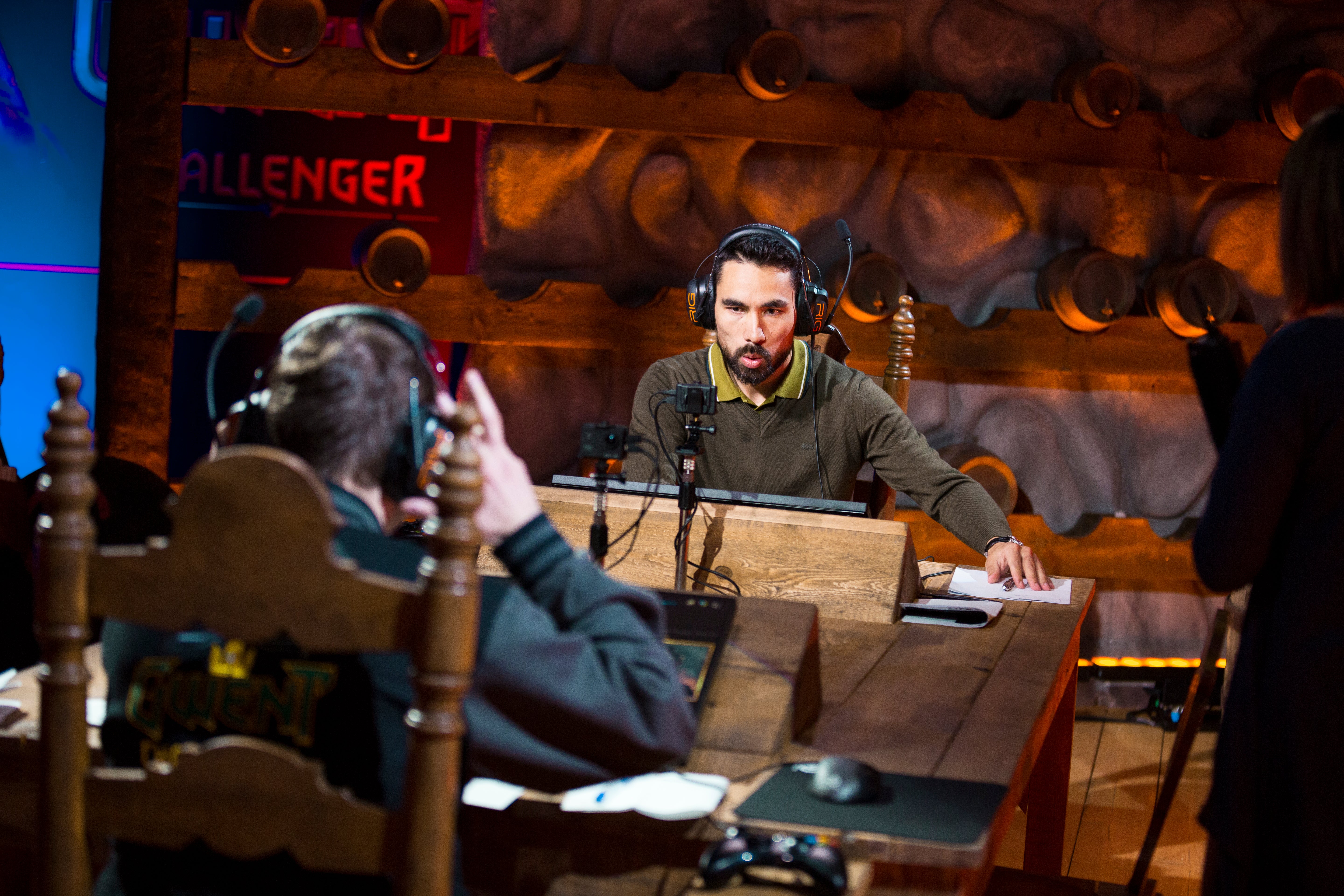 "We wanted to run the events mostly ourselves, which meant a lot of learning along the way," he says. "We knew it was going to be a challenge, but we like challenges. As for [the costs] running the series, I'm pretty sure that by the time the current Gwent Masters series ends, the actual number will end up being higher than the one we've started out with."
Of course, CD Projekt Red is more than just a development studio. Over the years the firm has handled localisation, publishing and distribution, and runs popular digital retailer GOG.com - but even with this extensive expertise, breaking into esports takes the team into new territory. As such, the firm is working hard to up-skill its staff and draw on the transferable experience it already has from taken Gwent and the Witcher games on the road.
"Our main goal is to build this expertise in-house, so we can maintain quality and consistency throughout the series"
"We've got quite a lot experience in running events around the world: E3, gamescom, Brasil Game Show, PAX, Igromir - to name a few," says Jaki. "Of course, we are still learning when it comes to areas that are uniquely related to esports. We have a new position of a esports manager to inject experience to our organization, we are also working with contractors that have done these kinds of things many times before for a variety of games. Our main goal is to build this expertise in-house, so we can maintain quality and consistency throughout the series."
Despite the expense - not the least of which is the $850m prize pot - Jaki stresses that Gwent Masters is not currently planned as a revenue generator for the company. There is "no monetisation directly linked" to the competition, although he says the firm is considering selling special collectibles and vanity items in the future. For now, the focus is on raising awareness - both from the competition and the standalone game at the heart of it.
Another priority is seeking out the best Gwent players in the world. Gwent Masters is open to any and all players thanks to the upcoming Pro Ladder. Once you reach the top rank in the current Ranked Play mode, the Pro Ladder mode will become available and regularly winning here will enable players to qualify for the big tournaments. Jaki explains that lowering the entry point, forgoing an entry fee and making Pro Ladder flexible is the key to populating Masters with as many competitors as possible.
"Participating in this new, esports-oriented competitive mode in Gwent is what can get you qualified for Gwent Open tournaments - if you rank high enough, that is," he says. "You're not constrained by time zones or having to commit, for example, two days straight to qualify. If you play regularly and manage to consistently have a good win ratio, you can climb the ranks and find yourself among the best players at the end of the season. It's something that I believe is very attractive from the players perspective."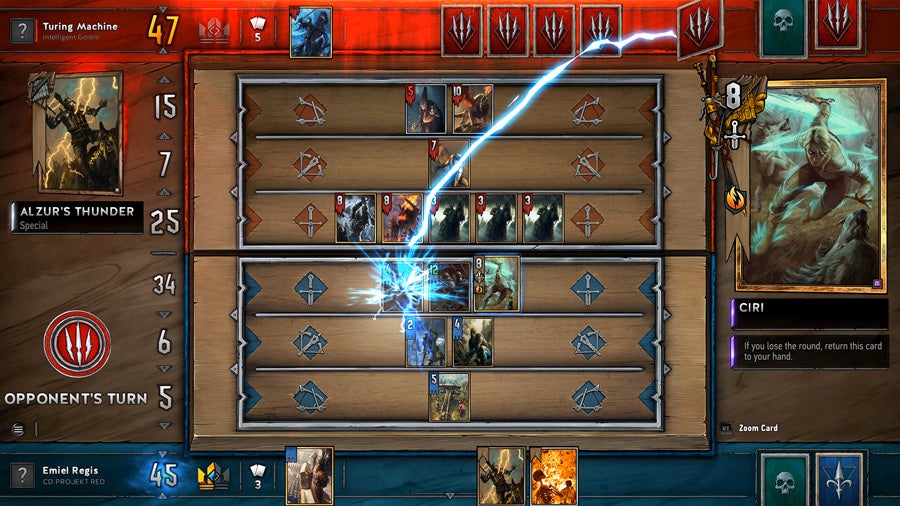 He notes that players are also calling for more online-based opportunities to qualify, and while this is being discussed internally at CD Projekt, the team is concentrating on the plan for Gwent Masters - again, not wanting to overextend beyond their current capabilities.
Digital card games based on popular RPG series have been on the rise in recent years, primarily since the release of Blizzard's hugely popular Hearthstone, which also has its own esports tournaments. Launching against Blizzard is never an easy task, but Jaki insists Gwent doesn't "necessarily have to be in direct competition."
"A big portion of the Gwent community also plays Hearthstone, Magic: The Gathering, as well as other card games," he says. "These games have their own established pro scenes which coexist, and we're building our own - one that feels distinctively Gwent."
Most importantly, he's keen to assure fans that - despite keeping everything in-house - efforts put into Gwent Masters will not impact ongoing development for Gwent or the elusive Cyberpunk 2077.
"Of course, doing custom LAN builds or Pro Ladder maintenance will always require involvement from the development team," he admits, "but never so much as to interfere with game development. When creating Gwent Masters, one of the goals was to make sure the game always comes first."
The Pro Ladder season kicks off in November, followed by a second Open tournament later that month and the second Challenger tournament in December, both hosted in Poland. 2018 will see CD Projekt take the competition to the US, China and Japan before the World Masters finale is held in January 2019.