From platform holder to indie investor
Former PlayStation boss Jack Tretton talks about backing indies like Blue Isle's Citadel: Forged With Fire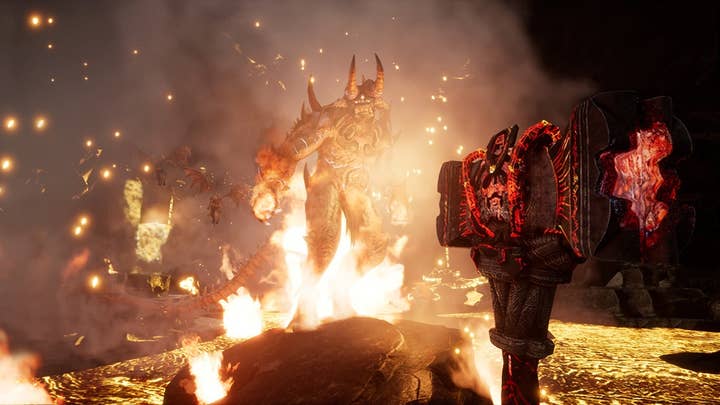 When Citadel: Forged With Fire launches this fall, the release of the online sandbox RPG will be a milestone not just for the developer, Toronto-based Blue Isle Studios, but also for Jack Tretton, former CEO of Sony Computer Entertainment America.
Since leaving Sony five years ago, Tretton has turned his eye toward investment in the games industry. He is a strategic partner at Ocean IQ Ventures, as well as a managing partner in Interactive Gaming Ventures, two outfits with a remit to invest in gaming intellectual properties rather than game studios. While IGV has yet to announce the projects it's backing, Ocean IQ invested in three Blue Isle properties back in 2016. Two of those games -- Valley, and Slender: The Arrival -- received Switch ports earlier this year. The last of them is Citadel: Forged With Fire, which debuted in Steam Early Access two years ago this week and is slated for a full release on Steam as well as PlayStation 4 and Xbox One October 11.
As Tretton tells GamesIndustry.biz, his post-Sony foray into independent gaming investment has been a successful one.
"We accomplished what we wanted (with Citadel)," Tretton says. "We had great commercial success and we recouped significant revenue off our initial investment that helped fund future development. We built a relationship with the gamers, tried to give them what they wanted and make them feel like their voice was heard and their dollars were well spent... It's not a question of whether we're successful from a reviews standpoint and a financial standpoint; it's just a question of to what degree."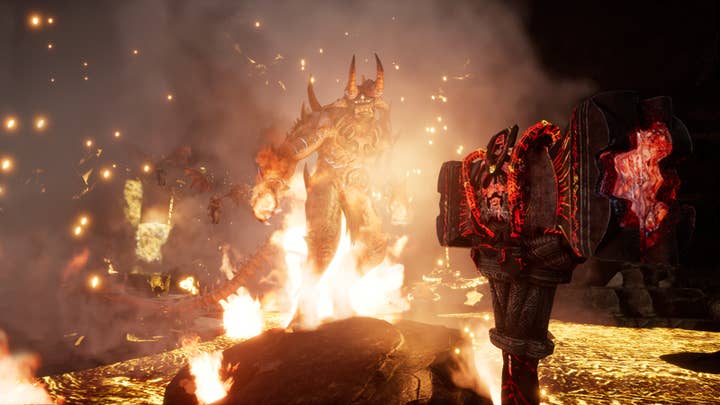 In his new role as an investor, much of Tretton's success or failure will hinge on picking the right projects from the right teams. We ask if Tretton personally finds it any easier or harder to see a project and accurately judge whether or not it will be successful in the market.
"It's a bit of a needle in a haystack to find the right publisher and the right fit"
"It's both," he answers. "It's harder because there are so many more titles and business models competing for gamers' dollars and free time, but it's easier in the sense that I've done this for a long time. I have an idea for what works and doesn't work, and can compare cultures and apply our publishing philosophy with the potential studios we want to work with."
Much like when he was launching IGV, Tretton says he looked for studios that fit a certain profile. He wanted teams with a title or two under their belts, strong employee retention, and people who reinvested earnings in the business rather than splurged on Ferraris for everyone.
"They're not really interested in short-term results, the next one to three years," Tretton says. "They're interested in the next seven to ten years down the road... The problem is you may have to look at 100 projects before you see one that remotely fits. I think we've reviewed over 450 proposals [for IGV] that have been submitted to us, and we've probably signed three. It's a bit of a needle in a haystack to find the right publisher and the right fit, but once you do it seems to work."
Given that difficulty, one might think an investor would be inclined to take an ownership stake in the rare company that offers "the right fit." But Ocean IQ and IGV haven't done that, investing instead in a portion of the IP. Tretton says it's not a dogmatic opposition to mergers and acquisition so much as a way to align the investors' interests with the developers.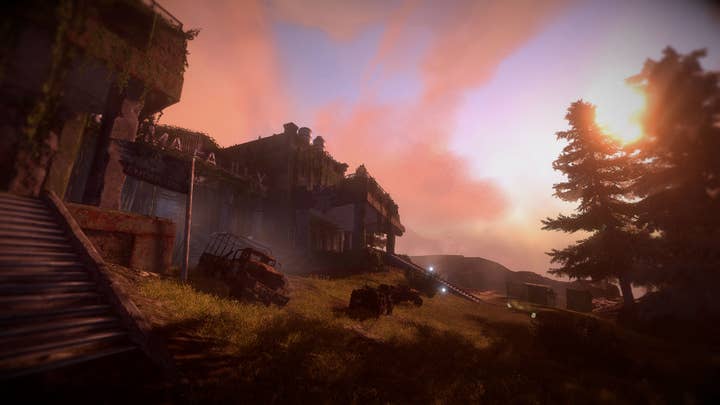 "I think when you invest in the studio itself, [there's an] impetus and drive to flip the studio because that's where you get your return on investment," he explains. "That's not what we're interested in doing. We're interested in helping studios build and trying to partner with them as long as they need us, to help them with their go-to-market strategy, with their financing, and with general management. It is not our goal to flip studios; it's our goal to build hit games."
Along the same lines, Tretton wants to be the sole partner and sole source of external financing for studios, saying, "we don't want too many cooks in the kitchen." He stresses also that he wants to build long-term relationships with the studios he partners with, hoping that his outfits will be "the last source of funding the studio ever needs to come by."
"A business deal where you walk away saying, 'We made a lot of money but we made some enemies' is not my idea of a good business deal," Tretton says. "We want something where everybody involved benefits or everybody involved loses together. Hopefully it's a win, but either way, we're in it together."
Tretton's post-Sony career as an investor only appears to be just getting started. But even if the rest of it doesn't go as well as the Ocean IQ-Blue Isle partnership, he's already reaped considerable rewards.
"If you can't wake up every day excited about what you do, it's time to find something different," Tretton says. "I was proud of everything I'd accomplished in the industry and spent a lot more time with Sony than I'd originally planned. It was rewarding, but at the point where I left, I was definitely ready for the change. I'd say the last five years has been the most rewarding of my career and the most enjoyable, so I'm feeling pretty good about where I'm at."