From Mario to Star Wars: What's next for Ubisoft Milan
We discover more about one of Ubisoft's more unique development teams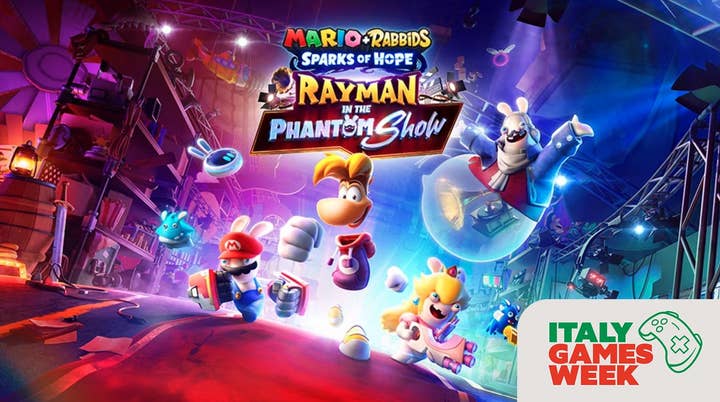 The third and final DLC for Mario + Rabbids: Sparks of Hope arrives this month, and for developer Ubisoft Milan it involves the return of an old friend.
The DLC is titled Rayman in the Phantom Show and, as the name suggests, sees the return of Ubisoft's limbless platforming star. And this character holds real significance for the team in Milan.
"We managed in some way to go back to where we started," says producer Cristina Nava.
"At the very beginning, when Ubisoft Milan was born, we worked on a Game Boy Color game with Rayman. Now the circle is closed."
"We like to build things in the real world. We create puppets, we create plushies"

Cristina Nava, Ubisoft Milan
That Rayman Game Boy Color game was released over 23 years ago, and remarkably many of that team remains at Ubisoft Milan, including creative director Davide Soliani, art director Mauro Perini, and lead artist Fabrizio Von Stibiel. Even those that don't stretch back quite that far have spent upwards of 20 years as part of the Milan team.
"When I entered Ubisoft Milan in 2008, we were 35 people," Nava recalls. "We now have 130 more or less. But the veterans, the ones who were there at the very beginning are still here. Most of them. We went through hardships together because it was difficult at the beginning to make our studio shine and known.
"Some people didn't even know we were here. When I started, I had no idea there was Ubisoft in Italy. I read an advertisement. I was writing for comics TV, movies and things like that. I didn't even know there was Ubisoft in Milan, which was my hometown, although I was living in Rome at the time.
"It was tough at the beginning because we worked on loads of casual games, we worked on Just Dance for a period. It was challenging but also a great adventure. The games were successful. But of course, we felt the need to create something that was ours, that was bringing our DNA to something… Because we are not only developers, we are craftsmen. We like always to say that."
The stability of Ubisoft Milan is somewhat unique in games, and certainly within Ubisoft. And it's something managing director Dario Migliavacca credits as the reason behind the team's unique style.
"One of our strengths is a really stable, historical and strong core team," he tells us. "We have one of the most stable core teams within the group. That helps a lot because there is a huge chemistry between all the senior guys. The core team is always aligned. This is absolutely important."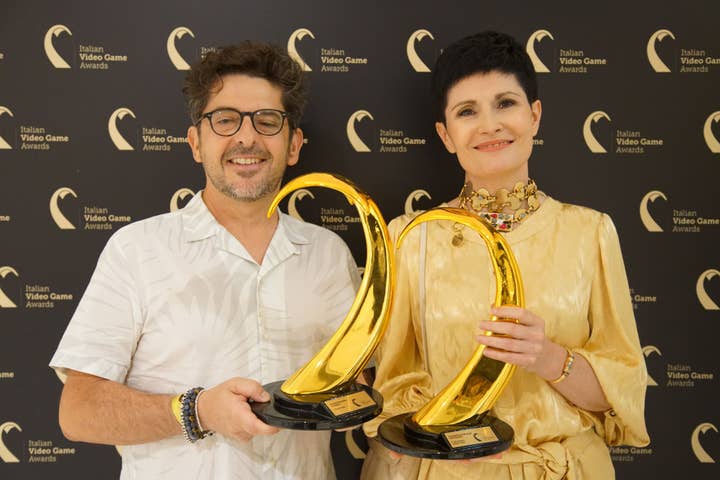 Ubisoft Milan is mostly made up of Italian developers, but it works on global games. Mario + Rabbids was supported by numerous Ubisoft teams from other countries, and features characters that were first created in Japan and France. Yet there's no denying that Mario + Rabbids is different to anything Ubisoft has put out in the past, and not just in terms of gameplay, but in its style and humour. So, I had to wonder if there was something unique about how this distinctly Italian team approaches making games.
Nava ponders the question: "I think [it's] the fact we like to build things in the real world. We create puppets, we create plushies, we create material stuff. Also our concept artists draw by hand. We have paper sheets with tonnes and tonnes of designs. You can touch them. And you know, every team has a great passion, but sometimes we have a surplus of passion."
She continues: "Sometimes when they are in the office, you can see people performing what they are going to animate. They record themselves doing the strangest moves. I remember the animator animating Midnight, who is an evanescent, ghostly character [in Mario + Rabbids: Sparks of Hope]. And she was moving like Midnight and she was Midnight at that moment. Whenever I see Midnight in the game, I see her. The character is moving exactly like her. It's wonderful."
The release of Rayman in the Phantom Show marks the end of a long chapter in Ubisoft Milan's history that began with the 2017 Mario + Rabbids: Kingdom Battle. That's not to say there won't be more Mario + Rabbids in the future. Although Sparks of Hope didn't sell quite as well as Ubisoft had hoped, CEO Yves Guillemot has indicated that the game will get a second life on Nintendo's next console.
But regardless, Ubisoft Milan is turning its attention to other projects right now, and has been drafted in to support the developer Massive on the hugely ambitious Star Wars Outlaws.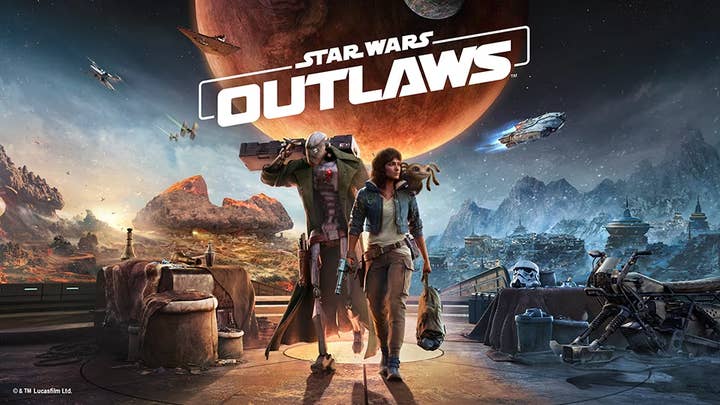 "We've gone from one important IP to another and it's very, very, very exciting. Very challenging, but it's always challenging in game development," Nava says.
Migliavacca adds: "Working on a game like Star Wars is fantastic. It's completely different, but we like a lot to experiment and to learn and to share knowhow with other studios. Star Wars is a great opportunity to work on a different pipeline and with different teams. We are discovering new things that we are sure will be useful in the future."
Yet both Migliavacca and Nava are keen to stress that Ubisoft Milan isn't just finishing up Mario + Rabbids and working on Star Wars. This is a team that likes to create colourful, largely non-violent and lighthearted games, and its fans can be reassured that there will be more of those to come.
"With Sparks of Hope… It's kind of the end of an adventure. But at the same time, it's the beginning of a new one," Nava concludes. "You don't get to just stop and take a breath and wonder how it went because you are already thinking about the future. There's no time for nostalgia.
"We want to build on the successes that we have had and we want to continue creating something original as a studio leader. We are working on that. We are not stopping. We have new stuff boiling while we contribute to Star Wars."
Sign up for the GI Daily here to get the biggest news straight to your inbox