Frima teams with concept artist Stephan Martiniere
Frima's concept art and special effects divisions gain the expertise of the veteran concept artist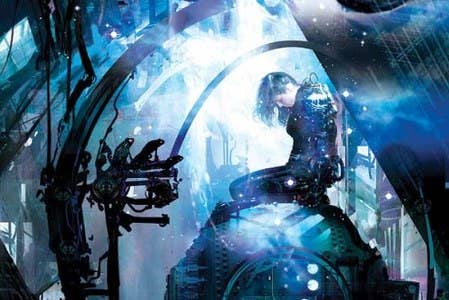 The Quebec-based Frima Studio has announced today that it has teamed with veteran concept artist and art director Stephan Martiniere. Martiniere will be augmenting Frima's art direction efforts at concept art division Volta and special effects division Frima FX.
Over the course of his 25-year career, Martiniere has contributed or directed a number of animated shows, including Madeline, Where's Waldo, and Dennis the Menace. His work on Madeline was nominated for an Emmy. His previous work on films includes I, Robot, Tron: Legacy, Star Wars: Episode 2, and Star Wars: Episode 3. Martiniere has also contributed to games with his work on Rage, Stranglehold, and Myst 5.
"This is a great opportunity to work with a world class team of artists and business minds. I am looking forward to a very creative collaboration," said Stephan Martiniere.
"Stephan brings a wealth of talent and experience to Frima Studio and will have an immediate impact on our art direction and concept art capabilities," said Steve Couture, CEO of Frima Studio. "We're very happy to join up with Stephan and look forward to talking about the projects he will work on with us soon."