Free-to-play Everquest log-ins up 150%
Going freemium also boosts concurrent usage and item sales for SOE online title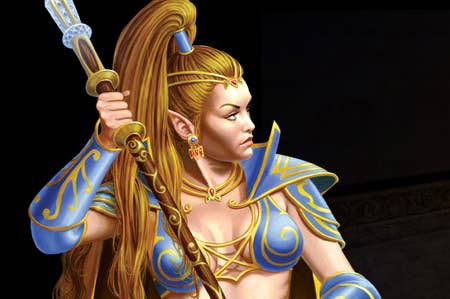 MMO Everquest has seen a significant rise in unique user log-ins, item sales and concurrent usage since going free-to-play in March.
Unique log-ins are up by 150 per cent, item sales have jumped by 125 per cent and concurrent usage has risen by 40 per cent. There are also 3.5 times more people registering. Gamers can still subscribe for $5.99 or $14.99 a month, with those choosing to play for free restricted in their choice of character classes, and races, as well as being limited in what they can do in the game.
Sony Online Entertainment revealed the figures alongside a video, Everquest: A Living Legend, which also claims "an influx of passionate players have rejoined the game."
Three months ago SOE president John Smedley revealed the positive effects that going freemium had had on Everquest II, namely a 40 per cent rise in daily log-ins and an increase in item sales of 200 per cent.