Freddie Flintoff in Nintendo boss rescue
Cricket star rushes to David Yarnton's aid in charity bike marathon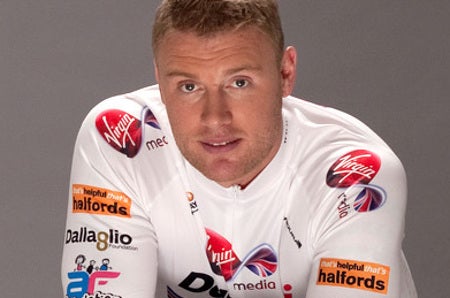 David Yarnton, GM at Nintendo UK, fell unconscious during a charity bike ride this week, only to be saved by English cricketer Freddie Flintoff.
The drama took place 100 miles into a charity cycle ride from from the site of the original Olympic Games in Greece to London's Olympic Stadium
"David was out cold and in a bad way. It's no exaggeration to say that Freddie probably saved his life," a source told The Mirror.
Flintoff was first on the scene and administered emergency first aid. Yarnton was later treated for heart problems.
"Freddie did a great job. He knew exactly what to do when he realised David was in trouble. It was a hot day and the conditions got too much for him."
The cycle ride was to raise money for a number of charities, including Cancer Research UK. Donations can be made at at the event's official site.