Foxconn rumored to be planning US plants
Chinese manufacturing giant said to be evaluating Detroit and LA for new operations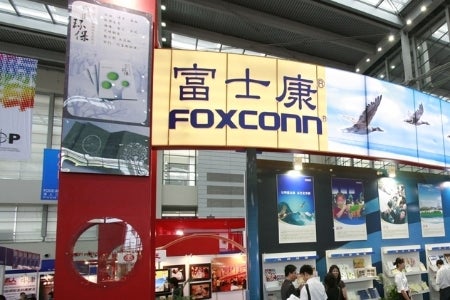 The Chinese manufacturer of electronics from iPhones to Xboxes may soon expand to American shores. A DigiTimes report claims Foxconn Electronics plans to set up manufacturing plants in the US, and is currently considering Detroit and Los Angeles among the cities for its first efforts.
The report cites "market watchers" as the source of the news. While Foxconn is best known as the manufacturer behind Apple's popular gadgets, the new plants wouldn't be putting together iPhone 5s or iPad Minis. DigiTimes reports that the American facilities would be expected to handle LCD TV manufacturing, which is a simpler and more automated process.
That is not the extent of Foxconn's US plans. DigiTimes also reported the company is talking with Massachusetts Institute of Technology for a program that would see American engineers brought to Taiwan or China to broaden their understanding of product design and manufacturing.