Foxconn posts six-month loss of $224 million
Manufacturing giant struggles as global economy slows and orders collapse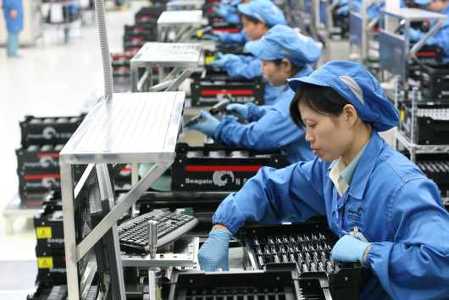 Leading manufacturing company Foxconn made a net loss of $224 million in the first half of 2012 - the biggest six-month loss in the company's history.
For the six-month period ending June 30, the company posted revenues of $2.5 billion, down from $2.99 billion a year ago. It made a net loss of $224 million, significantly more than the $18 million loss in the first half of 2011. Foxconn attributed its performance to a sharp decrease in orders due to the sluggish global economy, and a general shift towards "service/application centric business models" in the smartphone and tablet sector.
"Market dynamics shifted drastically and created tough challenges for some industry players as well as the Group," the company stated in its financial report. "Though we spent major efforts in soliciting new customers' businesses and streamlining our operations, it was clear that our total capacity was still over our demand level."
Foxconn has reduced its headcount considerably since last year, from 98,868 people to 75,487 as of the report's publication. The company noted the "tremendous challenges" it faces in returning to profitability this year, but its heavy investment in research & development, and its $2 billion cash pool, will help to address the problem in the long-term.
In July, Foxconn announced its plans to open a new manufacturing plant in Indonesia, which could potentially create 1 million jobs in a region where the average monthly wage is $100.