Foxconn planning $1 billion facility in Indonesia
New manufacturing plant will create 1 million jobs in the region, where the average monthly wage is $100 a month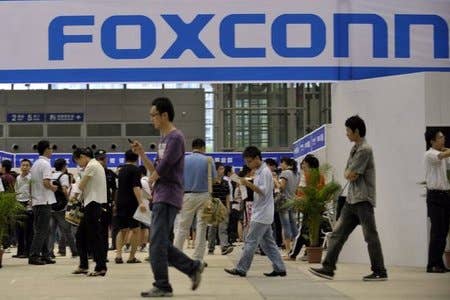 The market leading computer manufacturer Foxconn is planning a new $1 billion facility in Indonesia.
The new manufacturing plant will create around 1 million jobs in the region. Foxconn is currently discussing its plans with the Indonesian Ministry of Industry.
Foxconn already operates several manufacturing plants in China and Brazil, where it assembles electronic goods for many of the world's biggest technology companies.
In a statement released yesterday, the company says it was attracted to Indonesia over Malaysia and Vietnam due to its high rate of economic growth - around 6 per cent a year. It also noted that the region is "sorely in need" of formal jobs, giving it a large workforce used to wages of around $100 a month.
"We are looking forward to establish a new manufacturing plant in Indonesia, although nothing is finalised yet," a Foxconn representative in a statement. "This will help us in manufacturing good quality products and make them available in the markets at lower prices. With this, Indonesians will also get better employment opportunities. We will continue our efforts in establishing more manufacturing plants across the globe."
Foxconn has attempted to raise the standard of working and living conditions in its huge factories due to widespread reports of accidents, fatalities and suicides. However, despite the evidence, demand for jobs at the company's factories in countries like China remains high.