Fove VR raises $11 million from Colopl, Hon Hai
Japanese company specialising in eye-tracking tech will go into full production later this year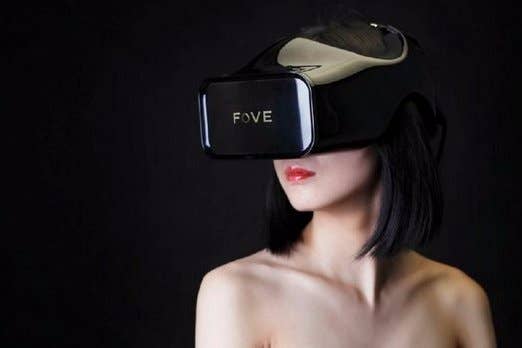 The Colopl VR Fund has led an $11 million Series A round in Fove, a Japanese company specialising in eye-tracking technology for VR headsets.
Fove closed a successful Kickstarter campaign for its own headset back in June 2015, but the $480,000 it raised was never going to be enough on its own. Now, Fove has the backing of the Colopl VR Fund, as well as 2020, Samsung Venture Investment and Hon Hai, the parent company of the manufacturing powerhouse, Foxconn.
According to a report on Tech In Asia, Foxconn will be involved in manufacturing the Fove headset when full production begins towards the end of the year. The company will also receive additional benefits from Colopl, which has stated that it will create content specifically for Fove's technology.
Fove, named for the "fovea" in the eye, uses precise cameras to track eye movements, allowing the user to detect depth-of-field more clearly than even high-end rivals like Oculus Rift and HTC Vive. "There's a lot of potential for using your eyes in driving games, even something like flying around in the Iron Man suit," Fove CTO Lochlainn Wilson told Tech In Asia. "You could target enemies simply by looking at them. It's hard to intuitively aim when you have a 2D cursor in a 3D space."
Fove is also interested in licensing its eye-tracking technology to other VR companies.