Forza Horizon 5 adds sign language support in free update
The new accessibility feature will support gamers who find reading captions tiring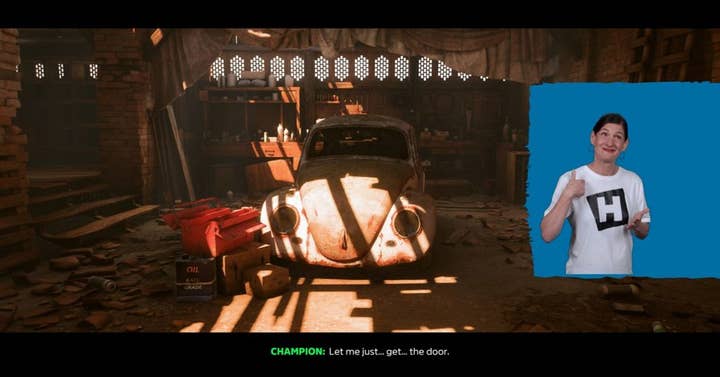 From today, Forza Horizon 5 will feature support for American Sign Language and British Sign Language for in-game cutscenes.
In recognition that some deaf or hard-of-hearing gamers find reading captions fatiguing, developer Playground Games and Xbox engaged deaf and hard-of-hearing actors to sign its in-game cinematics, the results of which can now be viewed by way of a new free update.
During a two-day workshop, the development team sat down with the disability community to learn firsthand about their experiences with games "and what was preventing them from having the same experience as peers without disabilities".
"We got to talk to them and understand what it is that they struggled with in-game," said Tarnya Smith, a producer at Playground Games. "For me, it was quite an eye-opener. We learned that although we think subtitles are great and help everyone, they actually aren't that helpful for people who are deaf or hard of hearing who rely on signing. It was a big wake up call for us."
Jenny Lay-Flurrie, Microsoft's chief accessibility officer added: "There are so many people with disabilities and people who are deaf. And there are a lot of closed doors every day. And what I mean by that is that we are consistently and constantly dealing with inequities that exist.
"The fact that I can just be on the same level playing field as them means I'm not focused on a closed door. I'm not trying to solve for an inequity. I'm being present with my family and there's nothing that's more important to me than that. It's communicating to me as a deaf individual. Play is an important aspect of everyone's lives, now more than ever as many will continue to be socially isolated given the pandemic."
Sign language support was orignally announced among a slew of accessibility features when the racer launched back in November 2021, most of which were available on day one.