Fortnite sees best month on iOS yet in December
Final month of 2019 saw 83% month-over-month revenue increase to nearly $69 million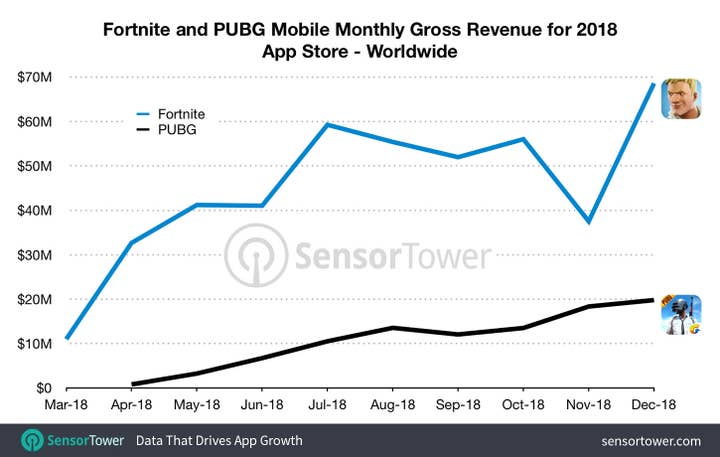 In a lead that will surely one day no longer be true: Fortnite is still doing great, thanks for asking. Epic Games' ever-popular battle royale saw its best month yet on iOS last December, according to estimates by Sensor Tower.
Sensor Tower sees Fortnite on iOS return from a November drop, a month-over-month increase in revenue of 83% to nearly $69 million in December 2018. This was also up 16% from July, Fortnite on iOS' previous best month yet at $59.3 million.
Total in 2018, Fortnite grossed over $455 million on the App Store from its launch in March. Its battle royale rival, PUBG Mobile, brought in almost $100 million on iOS from its launch in April, 22% of Fortnite's total.
Fortnite is also seeing solid continued new downloads, up 59% month-over-month to over 5.2 million new installs. That brings the game to an estimated 82.6 million total installs on iOS.