Fortnite was Europe's most played Switch game of 2018
World-conquering battle royale consumes more hours than Pokémon, Mario and Zelda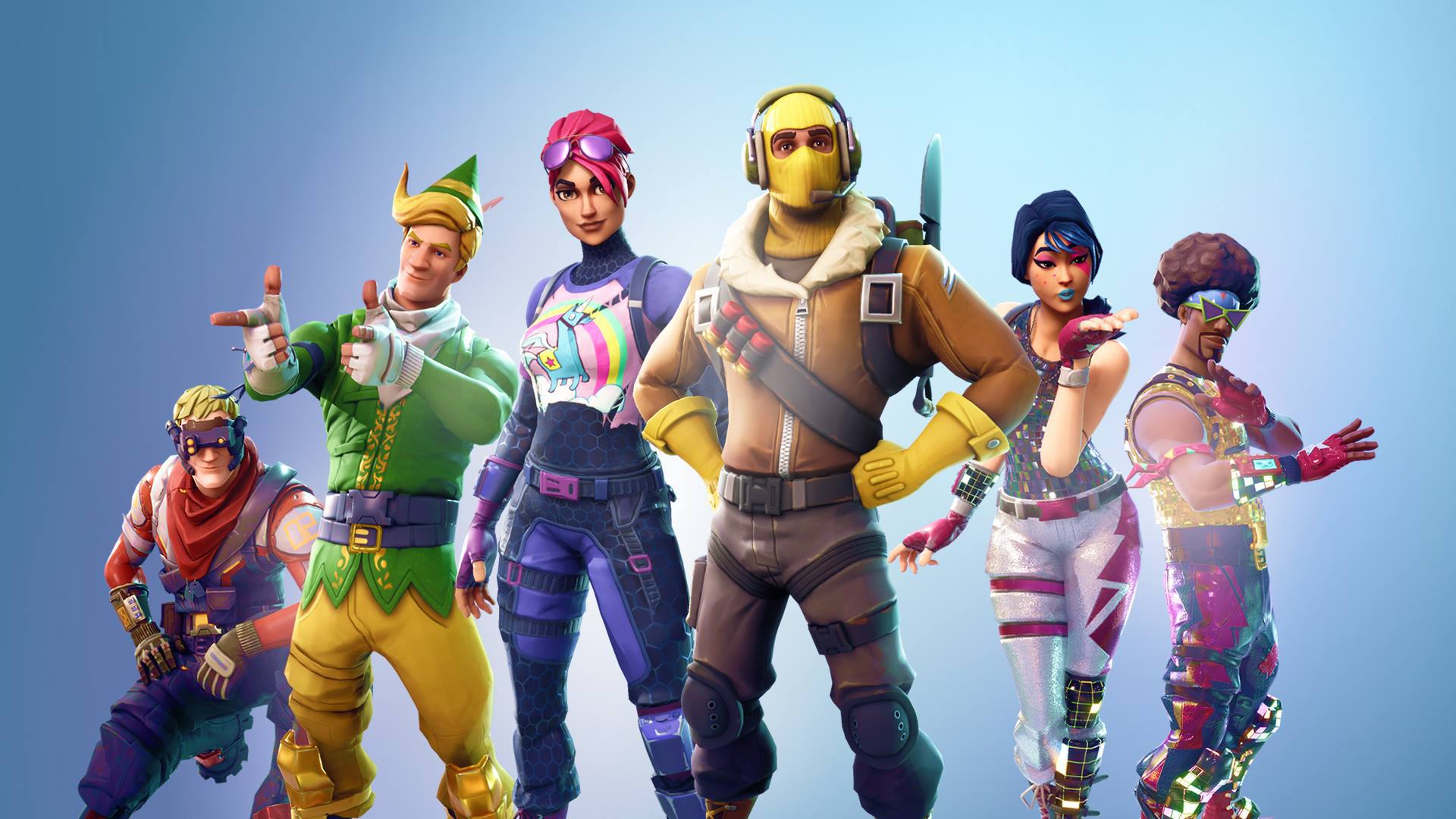 Nintendo has revealed the rankings of the most popular titles on its console for the past twelve months, with Epic Games' Fortnite ahead of the pack.
Released via the Switch's news channel, this list takes into account all the time spent by Switch owners with a European account, listing the games in order of most played.
Unfortunately, Nintendo does not disclose how much time each title accumulated among Switch owners, but Fortnite stands proudly at the top -- as perhaps might be expected of the worldwide phenomenon.
The game was given a surprise launch on Switch during E3 2018, which gives it hefty headstart over later releases such as Pokémon Let's Go and Smash Bros. But its enduring popularity proves the game to be one that appeals to Nintendo's audience.
The rest of the Top 21 (it's not clear why Nintendo opted for 21 titles rather than a nice round 20) is largely familiar territory. As always, first-party titles dominate, accounting for 11 titles (12 if you count Ubisoft's Mario-fronted Rabbids title).
However it's interesting to see that of the Top 10, only four games are 2018 releases.
2017 hits Zelda: Breath of the Wild, Super Mario Odyssey, Splatoon 2 and Mario Kart 8 Deluxe round out the Top Five, making FIFA 19 the second-highest ranking third-party title at No.6, followed by Minecraft at No.7.
Of the entire chart, less than half are 2018 releases, suggesting either new Switch owners catching up on the best offerings in the catalogue or games with longevity, be that extensive single-player or compelling multiplayer.
Here's the list of the most-played Nintendo Switch titles in Europe for 2018:
Fortnite (Epic Games)
The Legend of Zelda: Breath of the Wild (Nintendo)
Super Mario Odyssey (Nintendo)
Splatoon 2 (Nintendo)
Mario Kart 8 Deluxe (Nintendo)
FIFA 19 (Electronic Arts)
Minecraft (Microsoft)
Pokémon: Let's Go, Pikachu (Nintendo)
Pokémon: Let's Go, Eevee (Nintendo)
Xenoblade Chronicles 2 (Nintendo)
The Elder Scrolls V: Skyrim (Bethesda)
Rocket League (Psyonix)
Mario + Rabbids: Kingdoms Battle (Ubisoft)
Pokémon Quest (Nintendo)
Stardew Valley (Chucklefish)
Dragon Ball Xenoverse 2 (Bandai Namco)
Octopath Traveller (Square Enix)
Super Smash Bros Ultimate (Nintendo)
Paladins (Hi-Rez Studios)
Super Mario Party (Nintendo)
Mario Tennis Aces (Nintendo)