Former Supercell devs raise $5m for new studio Bit Odd
Finnish studio aims to develop games "not based on data but on feeling"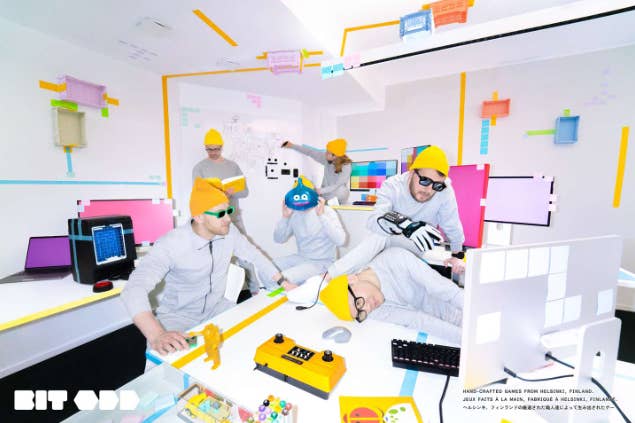 Helsinki-based studio Bit Odd has raised €5 million in a funding round led by Index Ventures.
The developer just came out of stealth, and has been founded by Supercell alumni Lasse Louhento, Jani Lintunen, and Taneli Oksama.
The funding round was also joined by Eric Seufert, who is investing via his fund Heracles Capital, and angel investor Stephane Kurgan.
Bit Odd wants to bring back "a sense of wonder and weirdness to gaming," the announcement said, with Louhento adding: "We started Bit Odd because we felt something was amiss in the world of gaming. Not because there isn't phenomenal talent and amazing titles out there -- there are. But the huge boom in mobile gaming has produced something of a gold rush.
"It's fuelled a kind of Wild West,'finance-first' thinking, where developers fixate on what the competition is doing, on analytics, on execution, on playing it safe. Our team at Bit Odd is, well, a bit odd in believing that game design should be about making a leap of faith -- not based on data but on feeling, on what stirs the soul, on visiting uncharted waters, on the ideas and artisanal touches and magical moments that make up a rich and unique player experience."
Index Ventures has previously invested in King, Supercell, and Roblox. More recently, the firm led a $40 million funding round in game streaming platform Backbone, and a $255 million Series C funding round by Turkish mobile studio Dream Games.