Former Gizmondo boss claims mafia rumours were press manipulation
Carl Freer on the "dark side" of bringing the ill-fated handheld to market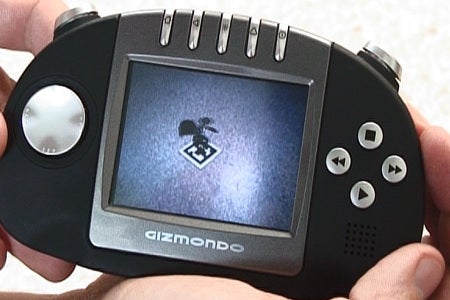 Former Gizmondo boss Carl Freer has responded to the negative view of the ill-fated handheld, calling it, "a slap in the face" for its development team.
In a new interview with Eurogamer, Freer recounts the story of the Gizmondo's creation, from its early days as a GPS device for tracking the whereabouts of children, to the series of logistical errors and scandalous allegations that preceded its demise - principally involving key executive Stefan Eriksson, who was linked to the Swedish mafia and served jail-time after crashing a Ferrari Enzo in Malibu, California.
Freer believes that this chain of events - which ultimately gave Gizmondo the dubious distinction of being the least successful handheld gaming system in history - has obscured the vision and hardwork that Tiger Telematics invested in the product.
"It's a slap in the face to anyone who spent time working on it to hear comments like that," he said. "Unfortunately some of the more colourful stories, particularly about Stefan and what happened in Malibu, were true. That's fuelled the scandalous element. For those of us who put a lot of time into it, it's a sad ending."
Freer claims that Eriksson's ties to the "Uppsala mafia" - largely due to an article in the Swedish newspaper Aftonbladet - were exaggerated by "manipulators" who wanted to see the company fail.
"Sweden suffers from the biggest epidemic in the world. It's called jealousy," he said. "Unfortunately, that article was fabricated from an agenda.
"I'm talking about the power of share manipulators who have influence over what the media writes. When a lot of money is at stake, you start attracting people who are not interested in the longevity of the company but the performance of the stock. That's the dark side of running a company."
Ultimately, Freer admits that "errors were made" that contributed to the Gizmondo's failure, but even now he still hopes for a revival.
"The old version of the Gizmondo would never have a place in the market, but a new, improved and updated version... That's what we've been noodling on. How you could provide something that had more of an open app environment."
To read the full article, follow the link.