Former Disney execs "democratizing doing good"
Tom Kang, John Pleasants leading new mobile publisher dedicated to empowering players to help global causes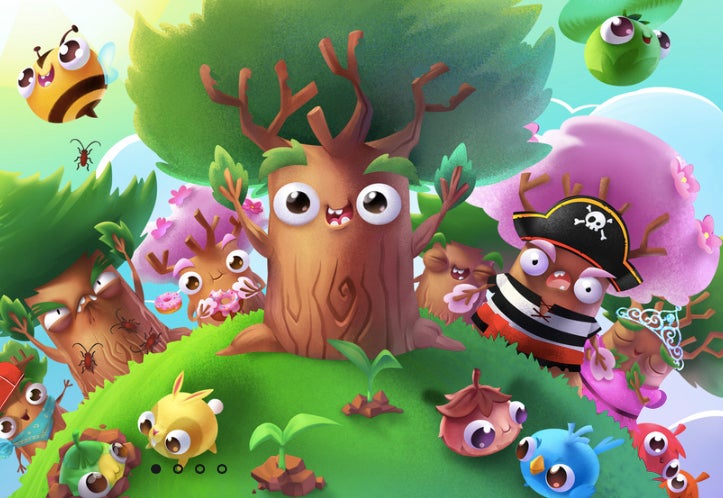 Former Disney Interactive executives Tom Kang, John Pleasants and David Moon have come together to start a new mobile company called Zig Zag Zoom that seeks to benefit important causes across the globe. Kang will serve as CEO, Pleasants as Chairman and Moon as COO. The trio is aiming to leverage players' game time effectively as a form of currency.
"It's like an airline frequent flyer program. As you play games, you get impact points and you're able to use those impact points for causes you care about," Kang explained to GamesIndustry.biz during GDC. "We've partnered with some of the biggest cause brands in the country for cause fulfillment and for user acquisition. They have tremendously passionate and loyal people who would be interested in doing good through entertainment."
Kang said the idea of creating a cause-based platform was inspired by what a few developers had achieved in Korea. "When we left Disney we saw a company in Korea called Tree Planet and they were three army buddies who saw all the deforestation in Asia and they decided to do something about it. They had never made a game before," he said.
The folks at Tree Planet created a title to help causes that plant trees in real life, and the impact was felt immediately, as more than 500,000 trees were planted in 73 forests across 10 countries. Tree Planet eventually led to Zig Zag Zoom's Tree Story, a virtual pet game that has players nurturing seedlings. The Tamagotchi-type game is set for launch in the second quarter of this year. Partners include the U.S. Forest Service, Project Learning Tree, ACTrees, and the Arbor Day Foundation.
"Seven out of ten young adults identify themselves as social activists but seven out of ten people aren't making an impact. They don't know what to do"
That's just one example, however, and Zig Zag Zoom already has six games in the pipeline, with three from third-party studios. The key to Zig Zag Zoom's business is its mobiliz3 publishing platform, which enables developers, players and causes to come together to do good. Effectively, what Zig Zag Zoom is doing is giving gamers an opportunity to do good without actually spending any of their own money. Players will earn mobiliz3 points while playing titles on the platform, and then they can spend that virtual currency on causes made available through the platform. By doing so, their points will be translated into real world dollars to fund real world activity.
But how does Zig Zag Zoom select which causes to help? It's partially subjective but it's also driven by user acquisition needs. "We're looking at the most relevant and important causes... you can rank some of these causes by their reach. We are trying to work with some of the biggest and then we'll differentiate and begin to fill out our cause portfolio," Kang said.
The games on the platform will all be free-to-play, mostly because that's more likely to reach a larger audience. "The biggest part of our mission is democratizing doing good. We want to bring it to the masses, and they'll become aware of it and prompt activism and maybe seed deeper involvement," Kang noted.
Kang said that Zig Zag Zoom is aiming to "channel the entropy" of players who have wanted to help causes but maybe were unsure of what they might do. "Seven out of ten young adults identify themselves as social activists but seven out of ten people aren't making an impact. They don't know what to do. Social activism is on the rise, sustainability is a big issue with all these companies right now - we're bringing these trends together with our mobiliz3 platform," he remarked.
Zig Zag Zoom is certainly no charity itself. Kang considers the company to be entertainment focused first. In fact, the mobiliz3 platform will be open to non-cause based games as well, and Zig Zag Zoom already has one on board called Reel Quest, a title that combines slot machine reels with traditional RPG mechanics; the hope is it could bring in a core audience, unlike some of the other more casual fare in the pipeline.
Two other titles announced so far include Pop Runner, an endless runner style game involving parkour, and Towering Oceans, a 3D building game that leverages a partnership with the Environmental Defense Fund (EDF) to boost activism for climate change, clean energy and more.
Importantly, Zig Zag Zoom has secured financing from iDreamSky, the largest independent mobile publishing platform in China, which also will give them company access to distribution in the massive Chinese mobile market. It's also worth noting that Zig Zag Zoom is a double bottom line company.
"We are definitely leveraging the Disney experience... we're going to be making so many of our games engaging in the same way Disney makes their games engaging through their characters and story"
"There's in-app purchases, advertising, corporate sponsorships. We try to maximize how the two work. In order for this to work it's got to be scalable and sustainable. The cause impact store is funded by all those things. We think this positions us very differently from a lot of the cause marketing that has become en vogue in the last year or two. We're not about marketing games; we've developed an algorithm and engine and strategy that's really going to help us do good in many different ways. And it's part of our DNA to be a double bottom line company. And we've found so much support from everybody. Developers want to do good, and one of the primary reasons they want to work with us is they want to do good," Kang enthused.
Publishing games for good causes is a wonderful idea, but if the titles are lost in the App Store or Google Play, no one's going to be able to make a real world difference. Kang, however, believes Zig Zag Zoom has what it takes to tackle the discoverability problem that plagues so many in mobile development.
First, he's making sure that the company leverages the vast audiences that some of its partners have attracted. "Some of our NGO and cause partners have tens or hundreds of millions of monthly impressions who are going to be hallmarking partners for us. So that will lower our user acquisition costs, and it'll create a very viral user base; we'll have a system with friends and leaderboards," he said.
Second, good old fashioned public relations will come into play. "Because we have a real message there's a reason for people to join our platform so PR plays a big role in our strategy. So we're heavily utilizing internet influencers. We've hired an agency to find people who really talk about games and care about games who also happen to care about causes. So that's going to be a big way we attract our users," Kang said.
And finally, Kang's hoping Zig Zag Zoom has a little bit of that Disney magic. His team's learnings from the house of the mouse could be crucial to making players actually care enough to do something for good. "We are definitely leveraging the Disney experience. Disney has been great at creating connections to the users through stories and characters. So, for example, we wanted to create an anthropomorphic tree that you can make a connection with, that people would care about. I think that's one of the keys to our plan; we're going to be making so many of our games engaging in the same way Disney makes their games engaging through their characters and story," he said.