Former dictator Manuel Noriega is suing Activision
Military ruler of Panama and convicted criminal wants damages for negative portrayal in Black Ops II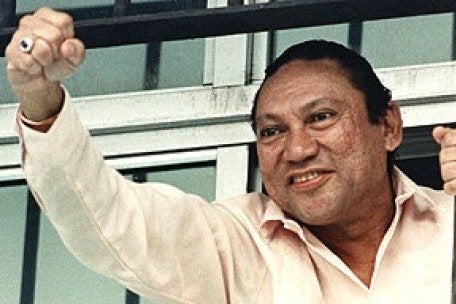 Manuel Noriega, the military dictator of Panama from 1983 to 1989, is suing Activision Entertainment for the misuse and exploitation of his image in Call of Duty: Black Ops II.
The Black Ops series is a fictional narrative played out against real historical events and locations. Noriega featured prominently in Black Ops II, and now he's seeking damages for what he alleges is a damaging and unauthorised portrayal.
According to court documents obtained by the Courthouse News, Noriega is portrayed as, "an antagonist and portrayed as the culprit of numerous fictional heinous crimes, creating the false impression that defendants are authorized to use plaintiff's image and likeness. This caused plaintiffs to receive profits they would not have otherwise received."
Anyone alive and cognisant in the Eighties may well remember Noriega's rise to infamy, a period that culminated in his conviction for drug trafficking, racketeering and money laundering in 1992. He was later found guilty of murder in absentia, and he has been in prison, in various locations, for much of the time since.
Disputes over likeness rights and misuse are not uncommon in the games industry. Lindsay Lohan recently filed suit against Rockstar for the use of her image in Grand Theft Auto V, while Activision has tangled with the punk band No Doubt over the use of their character models in Band Hero. Noriega's case is not the first, but it may just be the most bizarre.
In an interview with the BBC, the prominent interactive entertainment lawyer Jas Purewal pointed out that Noriega's accusations seem to be grounded the "right to publicity" afforded to U. S. citizens, and therefore is unlikely to stand up in court.
"Noriega isn't a US citizen or even a resident," Purewal said. "This means that his legal claim becomes questionable, because it's unclear on what legal basis he can actually bring a case against Activision."