Former Criterion leaders set-up new AAA games studio Fuse Games
The new Guildford-based team is led by EA veteran Matt Webster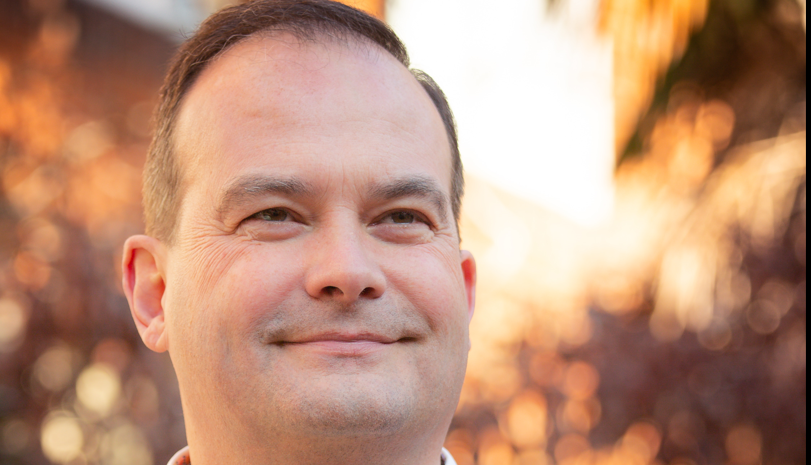 The veterans who left Need for Speed developer Criterion in December last year have reunited to form a new AAA studio: Fuse Games.
The new outfit has been founded by studio general manager Matt Webster, head of content Steve Uphill, head of production Pete Lake, head of technology Andrei Shires, and head of operations Alan McDairmant.
The team is in the process of finding an office in Guildford, and will adopt a hybrid working approach. Its first game will be a AAA console and PC release, and when asked if it'll match the games Criterion is famous for – racing titles such as Burnout and Need for Speed – Webster isn't giving anything away.
"Even our recent history spans a few things," Webster reminds us. "Obviously arcade racers and open world racers are what we know very deeply. But we have played around in other genres over the years, including Battlefront, Battlefield… VR. We know what we are good at, and that spans a broad range of things now. Once we select our genre, we want to lead that genre."
The team currently consists of 17 people and the plan is to scale that up, although Webster isn't certain on what that final number will look like.
"We've been fortunate enough to work on games that have spanned the whole gamut," Webster continues. "We know what it's like to have a small group spinning up something new, to have multiple hundreds of people on a huge development. We will end up being somewhere in-between."
"I had a romantic attachment to Electronic Arts and the idea of electronic artists"
When the news broke that Webster and his fellow co-founders were leaving Criterion last year, it came as a surprise to me. Although it's not unusual for people to leave at the end of a project (Criterion launched Need for Speed Unbound in December), some of these people had been at EA for a long time. Webster joined the company at 18 and has been part of the business for 32 years. He has worked on Madden, Desert Strike, Theme Park, Syndicate and was part of the small team that developed the first FIFA game, all before joining Criterion in 2004.
"I love EA," Webster confesses. "I learnt everything there. I celebrated a milestone birthday last summer, and – as you do as you get older – I started to think about what's next? For me, it was the 'what if?' What if I did this? There was this opportunity, and I am glad I didn't talk myself out of it this time."
He continues: "It was bloody hard [to leave]. I started at Electronic Arts in September 1990, and there was only 35 of us in the whole of Europe. We were making it up as we went along, really. That was great fun. I've made great friends, had great experiences and made great memories at EA.
"I had a romantic attachment to Electronic Arts and the idea of electronic artists. The reality is that there are extraordinary talented people there, and I wish the external perception of that company would match the internal reality. But it is what it is, and now I am looking forward to having new experiences outside of it."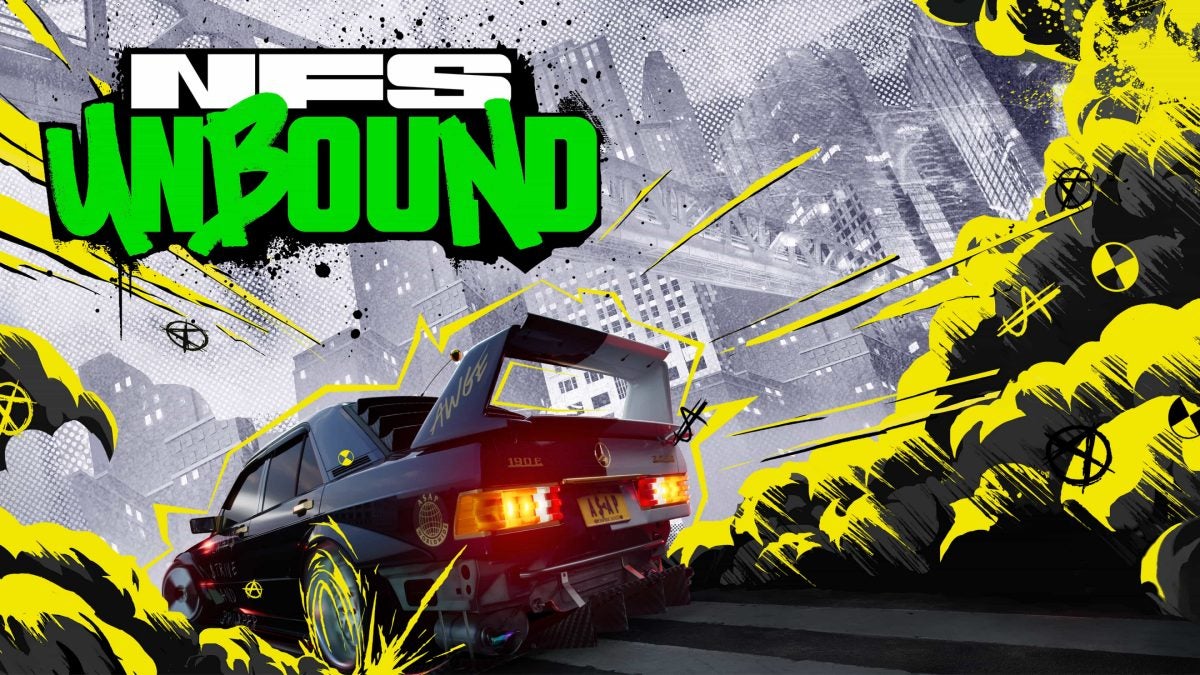 Taking the step to leave somewhere you called home for 32 years is a big one, but he didn't do it alone. And one of his co-founders does have experience starting his own studio, albeit on a smaller, indie scale.
"I set-up a studio when I left Black Rock in Brighton," says head of content Steve Uphill. "I know how exciting it can be. You can see a different side of the industry. You can meet new people and create new relationships. Having worked with Matt, and the rest of the guys for so many years... It's a tight bond, we know each other's strengths and weaknesses. Doing something as a group again is just really exciting, and it felt like the right time.
"When I did this before, I didn't quite have the right mix of people. That was fine for the first six or 12 months, during that honeymoon period. But when you have to make the game, it really is all about the people. This time, all the co-founders have worked together for a long time. And the group under us, the project leaders, we have a strong bunch of people there. And not all of them are from Criterion. I am feeling more confident than I did at the same point when I did this before."
Just this week we interviewed investors about the current mood in the games market, and part of the conversation was how easy it had been for AAA veterans from EA, Riot, Activision, and so on, to get funding and set up their own teams. Today, with the games market going through an uncertain patch, the funding is proving a little harder to find. Fuse Games has the finance it needs (although Webster wouldn't reveal the investment partner), but even so, how has it been setting up in this climate?
"People always say there's never a right time to do anything," Webster says. "It was about how we make ourselves extraordinary attractive to someone looking to invest in video games. And the reality is, the things that we have done, our experiences, what we have built and released, and our principles and values… all of those things have an intrinsic value. If we could couple those together with a really clear vision, that enables us to find partners that are excited to work with us."

Criterion went on quite a journey under Webster and his senior team. The developer didn't have a happy team for a while, so a project began to change how it operated, and it paid off, with Criterion becoming a regular winner of the GamesIndustry.biz Best Places To Work Awards. The lessons from this have gone into the formation of Fuse Games.
"You make games through people," Webster says. "So how we create an environment, and operate in a manner by which to get the best out of the best people... That's a commercial imperative. That's how we think about defining our values and what the studio is about, and we did that from day one. How do we define ourselves and make it attractive for people to say: I choose to do my work with you? It's a tough place to hire people right now, and who you are working with and the studio you are working for... do those professional values match your personal values? That makes the difference."
In terms of what those values are, Webster tells us that they include having a love for games and for the craft of making games. It's also about "bringing energetic, creative collaboration with a sense of urgency." They want to create a space where people "can be their authentic self and feel safe and included, without fear of judgement." And they want to "embrace diverse ideas, be humble and lead by example."
That sounds great, but what does it all mean? A lot of it, Webster says, comes down to making games fast, and ensuring people feel comfortable to try things.
"So… take anything, maybe a prototype or just and idea. We build it fast, share it, review it with someone – that's the creative collaboration bit – play it, and then change it, and then build it again," Webster details. "And the more you go through that loop, the better it gets. You need a sense of urgency to build something quickly. Then you want a creative collaboration in wanting to share it... they have to feel safe to share their work, because you're being a bit vulnerable when you do that. Then we go and look at it together, play it and talk through ways to make it better. And then we're going to put that talk into action with that sense of urgency.
"That rapid iteration, that rapid prototyping, means we can build something, responsibly and quickly."
There are things outside of those values, too. Including a responsibility to bring through new talent, and to, hopefully, attract people with diverse viewpoints.
"I recognise that I joined Electronic Arts as an 18-year-old, and this exciting industry has only got bigger, more exciting and more accessible, I think, to a new generation of game makers," Webster explains. "We have to be a place where people can come into the industry and be future game makers and future leaders.
"If games take two or three years to make, then there's only a limited number we can make in our lifespan"
"You'll know from the Best Places To Work Awards of how important a diverse workforce, diverse viewpoints and diverse thinking is on how effective a place is in terms of what they do, and the quality of what they do. The things that we've done in the past to move the needle in our old place will inform us at our new place, too.
"It's like development, the more games you make, the better at making games you get. We've built a lot of teams before. The work that we've done in how to create a space where people with diverse viewpoints and diverse thinking can feel safe and be excited to create their best work, that's what we look to as the foundational layer as we build this studio."
The team left EA in December. When the news broke (via GamesIndustry.biz), I dropped Webster a note and he told me he'd be in touch in the New Year. At the start of our call, he apologised for taking a little longer than expected, but I was actually surprised by how fast they'd moved. In just over two months they'd left EA, set up a new studio, hired many of the leads they needed and have announced themselves.
But this is in keeping with what Fuse Games hopes to be. It wants to make games quickly, without crunch, and then repeat.
"Our aim is to get a game out there as quickly and as healthily as we can," Webster concludes.
"If games take two or three years to make, then there's only a limited number we can make in our lifespan. If we keep making five to seven-year opuses, we can only make a few. And I want to make as many as I can."