Former Activision exec becomes SomaTone COO
Adam Levenson joins game audio company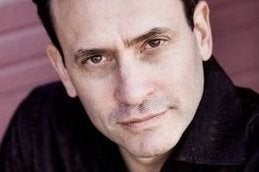 Former EA, Atari and Activision audio director Adam Levenson is the new chief operating officer of SomaTone.
"SomaTone has become a global industry leader in creative content, and I am delighted to be joining the team as COO," he said.
"I am looking forward to building on our success in casual games, and making our unique combination of bundled services, high production values, and ease of contracting available to all interactive and online entertainment producers."
He was the senior director of central audio and talent at Activision for five years, and departed in 2011. He then set up the Levenson Artists Agency. He's also work with EA, Atari, Interplay Entertainment Corp and Trilobyte Games.
"We are thrilled to have an industry heavyweight of Adam's calibre join our executive team," said CEO Nick Thomas.
"His unique portfolio of high-level experience and expertise will play an instrumental role in the continued evolution of SomaTone as a leading creative partner in the global video game industry. We're very excited about his leadership contributions, and paired with Michael Bross as our chief creative officer, we've got a very dynamic duo to take the company to the next level."
SomeTone was founded in 2003 and since then has helped provide audio for over 1000 games.